(ISC)² CISSP
What is the CISSP-ISSAP? Information Systems Security Architecture Professional [updated 2021]
As technology is evolving and organizations face new challenges to secure information from the ever-increasing cyberthreats, certified professionals are trained and specialized in helping achieve all-new security goals. One of the most acclaimed certifications focused on computer system security is the CISSP (Certified Information Systems Security Professional).
A "CISSP who specializes in designing security solutions and providing management with risk-based guidance to meet organizational goals" is an ISSAP (Information Systems Security Architecture Professional). The ISSAP is one of three specialized credentials that build upon the CISSP. It highlights expertise to "facilitate the alignment of security solutions within the organizational context (e.g., vision, mission, strategy, policies, requirements, change and external factors)."
The CISSP-ISSAP is a vendor-independent certification program by the International Information Security Certification Consortium, or (ISC)². The certification is for CISSP professionals who want to build on their expertise in information security architecture. First, you will have to gain at least two years of cumulative, paid and full-time work experience in one or more of the six domains of (ISC)²'s CISSP-ISSAP common body of knowledge (CBK). Only those who meet the prerequisites can sit for the 'experience-based questions' exam.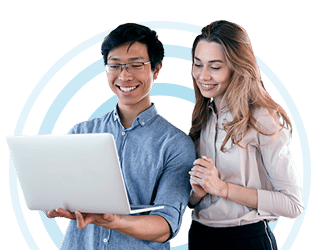 Earn your CISSP, guaranteed!

Get live, expert CISSP training from anywhere. Enroll now to claim your Exam Pass Guarantee!
Who should you earn the ISSAP certification?
This credential ideally suits those professionals who are placed in critical roles and generally design, develop and analyze a complete security plan. Typically, ISSAP certification is for CISSP certified experts working for positions such as, but not limited to, the following:
Chief information security officer

Chief technology officer

Business analyst

System architect

Network designer

 
What are the ISSAP domains?
Domain 1. Architect for governance, compliance and risk management: 17%
Determine legal, regulatory, organizational and industry requirements

Manage risk
Domain 2. Security architecture modeling: 15%
Identify security architecture approach

Verify and validate design (e.g., functional acceptance testing (FAT), regression)
Domain 3. Infrastructure security architecture: 21%
Develop infrastructure security requirements

Design defense-in-depth architecture

Secure shared services (e.g., wireless, e-mail and voice over internet protocol (VoIP), unified communications (UC) etc.)

Domain name system (DNS) and network time protocol (NTP)

Integrate technical security controls

Design and integrate infrastructure monitoring

Design infrastructure cryptographic solutions

Design secure network and communication infrastructure (e.g., a virtual private network (VPN), internet protocol security (IPsec), transport layer security (TLS) etc.)

Evaluate physical and environmental security requirements
Domain 4. Identity and access management (IAM) architecture: 16%
Design identity management and lifecycle

Design access control management and lifecycle

Design identity and access solutions
Domain 5. Architect for application security: 13%
Integrate software development life cycle (SDLC) with application security architecture (e.g., requirements traceability matrix (RTM), security architecture documentation and secure coding)

Determine application security capability requirements and strategy (e.g., open-source, cloud service providers (CSP) and software as a service (SaaS)/infrastructure as a service (IaaS)/platform as a service (PaaS) environments)

Identify standard proactive controls for applications (e.g., Open Web Application Security Project (OWASP) and more)
Domain 6. Security operations architecture: 18%
Gather security operations requirements (e.g., legal, compliance, organizational and business requirements)

Design information security monitoring (e.g., security information and event management (SIEM), insider threat, threat intelligence, user behavior analytics and incident response (IR) procedures)

Design business continuity (BC) and resiliency solutions

Validate business continuity plan (BCP)disaster recovery plan (DRP) architecture

Design incident response (IR) management
For more details on the exam domains and subdomain changes, review the CISSP-ISSAP domain refresh guide. A job task analysis instigated a content refresh to reflect the most pertinent cybersecurity architecture issues.
What skills are tested by the ISSAP exam?
The ISSAP exam will verify your skills by testing your ability to:
Create an information security architecture that meets the requirements of governance, compliance and risk management

Evaluate security architecture models and frameworks

Develop an infrastructure security program

Produce an identity and access management architecture

Integrate security principles into applications development

Design a security operations architecture
What is involved with the ISSAP exam?
Below are details of the ISSAP exam in brief:
Length of exam: three Hours

Exam format: multiple-choice questions

Number of questions: 125

Passing grade: 700 out of 1,000

Language: English

Test center: Pearson Vue testing center
How do I register for an ISSAP exam?
To register yourself for an ISSAP exam, carry out the following steps:
Create an account with Pearson VUE, the exclusive, global administrator of all (ISC)² exams

Select the (ISC)² certification exam you are pursuing

Schedule your exam and testing location

Pay for the test online ($599/EUR 555/GBP 479)

Once the application is approved, read the

(ISC)² examination agreement

and fully understand and accept your obligations; in addition, review all

(ISC)² exam policies and procedures

before the test day
Additional fee info:
Rescheduling exam: $50/35£/40€

Canceling exam: $100/70£/80€
To reschedule or cancel your exam appointment, contact Pearson VUE. "If you do not sit for your exam within 365 days of your initial scheduled exam date, your exam fee will NOT be refunded."
Members only pay a single annual maintenance fee (AMF) of $125 to support the ongoing development. This is regardless of how many certifications they earn. Recertification is accomplished by earning continuing professional education (CPE) credits, of which 20 CPE credits of the total number of Group A CPEs required in the CISSP three-year cycle must be directly related to your concentration.
What are the best ISSAP study resources?
You can get ready for the CISSP-ISSAP exam by reviewing relevant domains and topics of the ISSAP certification exam outline, which was last updated in October 2020.
Below are other study resources for ISSAP exam preparation:
"Official (ISC)² Guide to the ISSAP CBK, Second Edition"

ISSAP Self-Paced Training Course

Official ISSAP Flash Cards

(ISC)² Certification Prep Kit for the CISSP-ISSAP

CISSP-ISSAP Training Course Outline
Study tips for the ISSAP exam
The ISSAP exam, which is part of the CISSP certification family, can best position yourself for success in an IT security career. Here are some helpful study tips that will help you prepare for the exam efficiently and in a short span of time.
Make a study schedule. You must prepare for all six domains in-depth; dividing your time into days or weeks for each domain will help you achieve the targets and not fall behind in preparation.

Prepare a summary. Note down all important points and make summary notes for yourself for later reference and to keep things fresh in mind.

Practice exam questions will help you develop an understanding of how an actual exam is. The more you practice, the more confident you will be while attempting the timed exam and learn to divide your time evenly for all questions.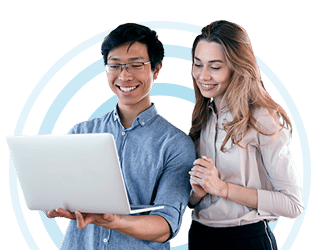 Earn your CISSP, guaranteed!

Get live, expert CISSP training from anywhere. Enroll now to claim your Exam Pass Guarantee!
Earning the ISSAP certification 
The ISSAP certification, part of the CISSP suite, adds an extra badge of knowledge and experience for those working in information security architecture (and those planning on information security architecture as a career). Certified ISSAPs are highly in demand, for they play a lead role in IT security departments as systems and solution architects. They usually have leadership responsibilities and jobs that range from non-management to the upper managerial tier of the organization. 
There are only 2,147 CISSP-ISSAP certified individuals worldwide, with 1,311 based in the United States (as of Jan. 1, 2021). Will you be added to the list? Look at the average ISSAP salary in 2021 to see how this credential can benefit your career and earning potential.
Sources: