(ISC)² CISSP
8 tips for CISSP exam success [updated 2021]
One of the most desired IT security-related system certifications is the CISSP — and for good reason. With the demand for CISSP-certified professionals at a record high, this is a good time to pursue the credential.
To be eligible to take the CISSP exam, candidates need to have a minimum of five years cumulative paid work experience in two or more of the eight domains of the CISSP common body of knowledge (CBK), which reflects the most current and relevant topics required to practice the profession. The CISSP designation proves to employers you can design, engineer, implement and run an information security program. This credential is a rite of passage for information security professionals and can be a true career game-changer.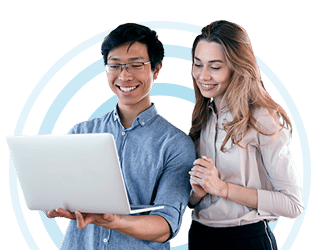 Earn your CISSP, guaranteed!

Get live, expert CISSP training from anywhere. Enroll now to claim your Exam Pass Guarantee!
While challenging, you can achieve CISSP certification with the right preparation and effort. This article covers a few tips that can help candidates get ready for the big day, gathering as much information as possible about a variety of topics spanning the eight domains of the CBK.
The eight tips to help you prepare for your exam success
1. Get to know your exam
Your first step to success is knowing the challenge you are going to face. Check out our CISSP certification hub to learn more about the exam and how you can prepare, including exam topics, practice tests, study resources and more.
The certification exam outline contains essential details such as an overview of the certification and the exam, including its prerequisites, how many and what type of questions you are about to face, time allotted for examination and the passing mark.
On May 1, 2021, the domains for the (ISC)² CISSP credential exam were refreshed, so it is important for candidates to ensure they have the latest, updated information on the domain topics covered in the examination and which percentage of questions is dedicated to each subject. This helps a lot, especially in constructing a study plan.
2. Create your own custom study plan
(ISC)²'s CISSP's CBK spans eight domains covering a variety of different subject areas. The content of the exam has been updated to ensure topics accurately reflect the most pertinent issues and best practices that cybersecurity professionals currently face. You must make sure you have enough time to go through the entire CBK at least once; this includes not only studying but also completing mock exams, visiting online forums and spending extra time reviewing areas that need improvement.
Your exam success will come from adequate planning. Creating a study plan that fits your personal needs is essential; even a simple to-do list can help a lot. For your custom study plan, you should consider factors such as:
How soon do you intend to take the examination?

Create an account on the Pearson VUE website to find a time and location that works for you, but leave yourself plenty of preparation time before you take the exam.

What training method best suits you?

Some people prefer self-learning, while others think there is no substitute for the classroom. Other candidates find online training helps them study on the go, at any time. Use your past learning experiences to help you pick the method to help you prepare best.

How well acquainted are you already with the exam subjects?

Even very experienced professionals, with good knowledge about the certification subject, can have a hard time during the examination. Your personal experience can save you some studying time, but you should take into consideration factors such as the exam length and question logic. Relying too much on experience alone is a poor strategy that will likely lead to bad results.

How much can you spend on preparation material and training courses?

Look for certified study materials to make sure you have a thorough understanding of each topic covered. A great option is getting the official pre-study book and reading it early on; this will create a solid basis for further skill development.
3. Get involved in an exam prep course
Deciding to use a self-study-only approach may seem like a bold decision, but it may not be the best strategy. It is important to understand that achieving exam success requires in-depth knowledge of several different subjects, even for entry-level certifications.
Going through a certification preparation course lets candidates spend some time with an experienced instructor, with actual knowledge on how to beat the exam. It is an excellent opportunity to get all your questions answered, share experiences and strategies, and even network if it is in-person training. This results in a greater success rate on any certification exam.
4. Take practice exams
No CISSP candidate should approach the exam without the help of practice questions. Almost as important are mock exams to identify strengths and weaknesses, and then direct study efforts accordingly. They are also important to get used to the quick pace necessary to answer all questions in the allotted time. When selecting your question database provider, any of the official CISSP study prep materials from (ISC)² are a good place to start, but also look for other options from reputable training providers to have a complete picture of what to expect.
"Practice makes perfect," so this step is a critical part of the preparation for any certification test to ensure being more at ease when sitting for the real test. 
5. Join the online community
Since the CISSP is one of the most desired certifications, it has spawned a lively and strong online community with forums and personal blogs where candidates get answers to their questions and certified professionals share their experiences. These are terrific places to get information on what to expect on the day of the exam, but, as always, make sure to verify the credibility of any source you are using.
If you are looking for general advice, posting your question to an online forum such as Reddit or TechExams can be quite helpful. This extra effort, so you can study with like-minded individuals, will be well worth it when you take the CISSP test for certification.
6. Have an exam-day preparation plan
When the big day is about to happen, your primary focus should be on not exhausting yourself and being at your best during the exam.
A few things to remember:
Check the Pearson VUE website to make sure you have everything you need for the day of your CISSP exam

. This may sound silly, but some candidates fail to even attend the test for not fulfilling basic requirements like adequate identification. Make sure you check the exam guide to see what is required.

Are you calm and well-rested?

This tip may be as important as any regarding your study plan. Many candidates fail because of physical and mental exhaustion. Staying up late doing a final round of study may sound tempting, but last-minute reading is usually not a good thing, and may even leave you anxious. If you think it is important to do a final review, do a selective reading instead. Also, do not focus solely on weaknesses. If you have not mastered a specific topic until now, you may prefer to focus on enhancing the areas where you're good.

Did you make the necessary arrangements to be on time at the test site?

Many certifications have a strict timetable. Candidates may not be admitted to the site if they are late. If you are using public transportation, double-check the best routes; if you are driving to the exam site, make sure to know where to park beforehand.
7. Clear your mind
The big day has come! Take a deep breath and remember that if you have put in the time and effort to prepare, then you are likely going to succeed — passing the CISSP exam on your first attempt.
Here are some last-minute tips:
During the exam, pace yourself and don't lose track of time. What may seem like seconds can be precious minutes; hours tend to pass at a very fast rate, so make sure you have time to go through every question on the exam. Even with limited time, it is important not to rush.

Watch for distractors (options that are false) in multiple-choice questions that can be quickly eliminated. It is also important to pay close attention to terms such as most, least, not, all, never and always, since they can entirely change a sentence. Remember, questions that ask you to pick the "best answer" may have more than one correct option. You must be able to understand and select the most suitable answer for the given situation.

Try to relax. Remember to stretch and relax your muscles during the exam. A relaxed mind can help you solve difficult questions.

There is no reason to panic. Remaining calm will improve your concentration. If you follow your study plan correctly, your results will likely be great; if not, you will have a lot more experience in any subsequent attempts.
8. Submit your endorsement and keep learning
You will find out if you passed your CISSP immediately after completing the exam. If you pass, your next step is to complete the (ISC)2 endorsement process. This must be completed within nine months following your certification.
"Once your endorsement application has been approved, the final step in the process is to pay your first annual maintenance fee (AMF). If you already hold an (ISC)² certification you will not have to pay an additional AMF for your latest."
Now that your effort has been rewarded with certification, if you are willing, you can share your story with peers to give something back to the community. Also, make sure to continue studying for recertification.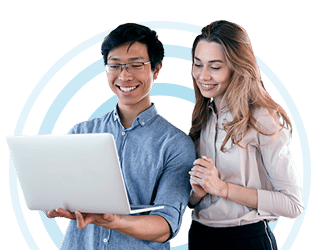 Earn your CISSP, guaranteed!

Get live, expert CISSP training from anywhere. Enroll now to claim your Exam Pass Guarantee!
Taking and passing the CISSP
The CISSP is a top-level certification that requires adequate experience and commitment. But with a solid plan, quality resources and dedication to exam preparation, any candidate has a good chance for success.
For more CISSP exam tips, download our free ebook, CISSP exam tips from students and instructors.
Sources: