ISACA CISM
The best resources for information security managers
Becoming a Certified Information Security Manager (CISM) distinguishes you as having the knowledge and experience to handle today's technological environment. CISMs understand the relationship between a security program and the broader business goals of their enterprise or industry.
While cultivating their managerial skill, they become security experts who can function within an elite peer network of professionals. You, too, can earn a CISM and take advantage of exciting career opportunities. But what are the best ways to do this? How can you find what you need to take this vital step? Do you have the right resources? These are great questions with valuable answers, so it is worth thinking carefully about how you prepare yourself for success.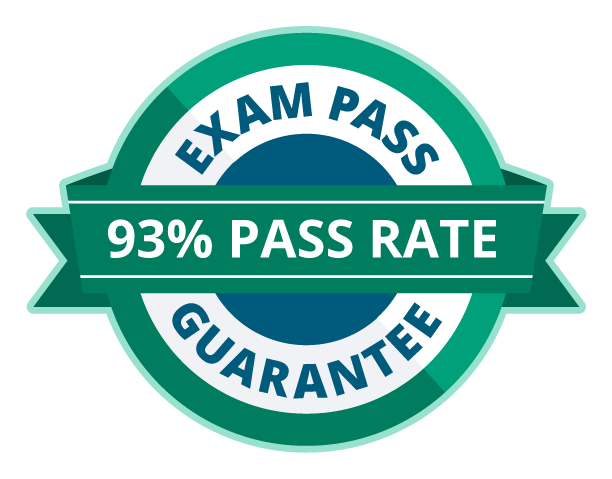 $150,040 average salary

ISACA CISM is one of the industry's highest-paying cybersecurity certifications for 2023. Take your information security management career to new heights and enroll now to claim your Exam Pass Guarantee!
Free online resources for CISM exam prep
Various free online resources are available to help you prepare for the CISM, including CISM articles, cybersecurity podcasts and community forums like TechExams and Reddit, where you can connect with others studying for or have already taken CISM.
ISACA, the organization that administers the exam, provides a free CISM practice quiz to test your knowledge. Infosec partners with ISACA for free webcasts on CISM, such as the ISACA career path, and you can download Infosec's free CISSP exam tips ebook.
Free resources are a great way to start your CISM exam journey.
Paid online resources for CISM exam prep
Need a little extra help? The average CISM salary ranges from $94,000 to $232,000. Investing in paid training now can significantly impact your future career and earnings. Here are a few to check out:
1. ISACA Training and Certification Boot Camp
As the official boot camp for the CISM exam, this comprehensive online review reinforces existing knowledge and enriches the relevant experience. It offers all of the necessary elements for preparation, including:
Official ISACA practice questions

Exam Prep Evening Review Sessions

Training Camp Education Guarantee
While this training camp can be taken in person, it is also offered through a web-based online service with competent, helpful instructors and a uniquely management-focused approach to common practices. There is also a "CISM Exam Preparation Community" accessible through the ISACA website for additional support.
2. CISM Boot Camp by INFOSEC
With a pass rate of 94 percent, this CISM Boot Camp is considered one of the most effective in the industry. After completing this intense five-day course, you will walk away with the knowledge, expertise and confidence to successfully pass the CISM exam and begin your life as a professional. The boot camp comes with an Exam Pass Guarantee.
By reinforcing ISACA-sanctioned concepts through instructor-led training, the course carefully addresses each CISM domain exam area for concentrated study.
Practice and review questions, an explanation manual and sample exams are just some of the content you will find in the course, which prepares students through thoroughly testing knowledge and applying real-world solutions.
3.
CISM Review Questions, Answers & Explanations Database
Another great online resource is the CISM Review Questions, Answers & Explanations Database. Offered by ISACA within your MyISACA online account, this database should be used in conjunction with the CISM Review Manual, 16th Ed.
4. Megamind Training Institute
Taught by the industry's top experts and practitioners, this training typically has limited space in its onsite program. However, the live online course with virtual instructors is now available and can be accessed from anywhere in the world via the internet. Megamind provides an innovative curriculum with supportive, knowledgeable teachers in a virtual classroom. Experts offer a wealth of information, knowledge, and practical experience, all providing genuine learning and application opportunities.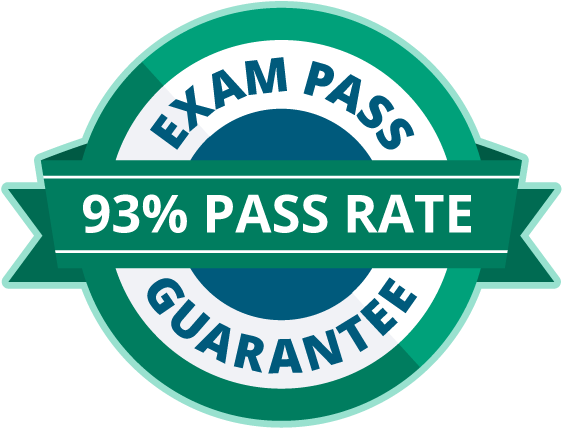 Earn a $150,040 Salary with an ISACA CISM

The employment of information systems managers is projected to grow 16% by 2031. Get your ISACA CISM to launch into the field — backed with an Exam Pass Guarantee.
Still not exam ready? Check out these books!
Because the CISM is a comprehensive review of four main areas: security governance, risk management, information security programs and incident management, it demands a thorough knowledge of many subjects. And, of course, one of the best ways to glean this information is by studying books written specifically for this purpose. Here is a list of some important ones you will want to consider.
1. Official ISACA Review Manual, 16th edition, eBook
Starting with the official source from the hosting organization, this eBook is easy to access. It only requires a personal device with an internet connection and a PUB3-compatible e-Reader that uses Adobe DRM with an Adobe Content Server ID. Once you have created a login and added the resource to your online library, you can access the information immediately and begin using it to prepare yourself for the CISM exam.
The eBook divides chapters into two sections. Section 1 takes you through:
Definitions and objectives for the four domains

Task, and knowledge statements

Self-assessment questions, answers, and explanations

Suggested resources for further study
Section 2 contains reference material and definitions of the terms most found on the CISM certification exam. This section also contains supporting content for the knowledge statements in Section 1.
2. CISM Review Questions, Answers & Explanations Manual, 10th Ed.
The CISM Review Questions, Answers & Explanations Manual, 10th Ed is a great compliment to the book above. This book contains 1,000 multiple-choice questions, along with their supporting answers and explanations. This is a great study tool for those looking to take the CISM certification exam, as it is a well-known phenomenon that practicing exam questions help certification candidates do perform better on exam day.
This book presents its questions in two different ways. The first is by domain, where the domain organizes the questions they belong to. The second is a sample exam where the questions are scrambled, which is what exam candidates will experience on exam day.
3. Complete Guide to CISM Certification
Thomas and Justin Peltier wrote this book to enhance the experience of those taking the CISM exam and related responsibilities. As a result, it is not only a great book to use when preparing for the test — it is a great reference book for the future.
It defines the various positions and responsibilities within the profession and practically identifies the inherent security risks. This governance framework can focus on how CISMs handle tasks, manage stress, and use learned techniques to manage various scenarios. It covers steps and solutions for responding to incidents and even provides quizzes to test your responses. Included at the end is a 30-question workbook to prepare for the real CISM exam.
4. CISM Certified Information Security Manager All-in-One-Exam Guide
Authored by computer security expert and speaker Peter H. Gregory, it offers complete coverage of every topic in the latest version of the CISM exam in the form of a study guide.
By integrating self-study and expert information, this book will help you develop confidence while learning applicable, practical information. It focuses primarily on the exam itself — which can be wonderfully reassuring to those about to meet the challenge — by carefully reviewing each section of governance, risk management, program development and incident management.
It is a thorough and complete resource with clear learning objectives at the start of each chapter and in-depth explanations at the end of each discussion. Because it pays close attention to the current CISM exam, it offers valuable insight and advice on what to look out for and how to succeed. Through this pragmatic discussion readers develop a more intuitive sense of what lies ahead and better confidence in their test-taking skills.
Ready to be put to the test? Take these CISM practice tests to find out.
Many practice exam resources are available on the internet and in the market. Here are some of the best and brightest:
1. CISM Training at Infosec Skills
Infosec offers a free certification training exam program. By selecting the CISM cert, you can access hundreds of high-quality exam-prep test questions, individual skill challenges, progressive exams and training videos. Pro users get access to a simulated exam engine as well. A grading system will help you determine your exam readiness and identify trouble areas.
2. CISM Self-Assessment Exam by ISACA
Passing the CISM exam demands thorough knowledge and demonstration of the infosec world. As such, it is important to self-assess while preparing for the test and determining areas of strength and weakness. This CISM practice test has 50 questions covering all types of exam subject matter and offers a way to predict future success. While it does not guarantee to pass, it is a useful tool to determine your readiness and overall strength.
3. CISM Exam Prep Practice Test by Simplilearn
You can retake the free CISM test as often as necessary. Because the practice exam takes 240 minutes and has 200 multiple-choice questions, it is recommended only when students feel fully prepared to do their best. You can pause and resume the test when indicated. Time, overall, is reduced accordingly.
4. CISM Certified Information Security Manager Exam by Exam-labs
The Exam-labs online practice test provides hundreds of updated and authentic CISM exam questions and answers. All content is regularly reviewed and refined by industry experts and ISACA professionals, who work hard to ensure all concept coverage is thorough and accurate. This self-assessment uses a friendly website with a clear interface and no advertisements. It can also be accessed on a mobile device for studying on the go and traveling students.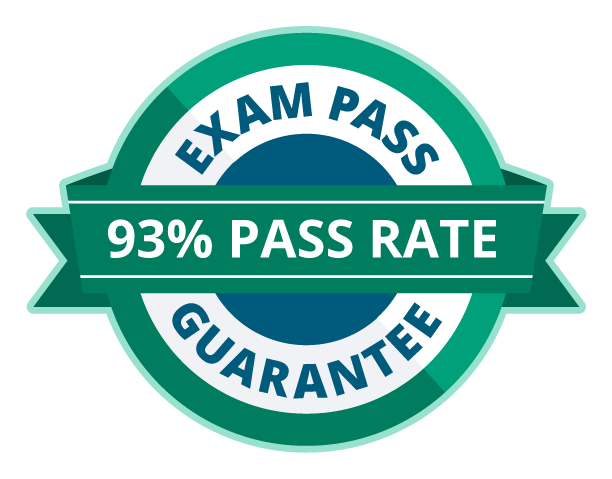 $150,040 average salary

ISACA CISM is one of the industry's highest-paying cybersecurity certifications for 2023. Take your information security management career to new heights and enroll now to claim your Exam Pass Guarantee!
Never stop upleveling
Earning the CISM certification is a great way to uplevel your information security manager career. The best way to prepare for the CISM certification exam is to choose from the resources presented above and to create your own tool box of preparation materials.
For more information on the CISM exam and career opportunities, visit our ISACA CISM hub.