(ISC)² CCSP
Job outlook for CCSP cert holders [updated 2022]
Gone are the days when businesses and corporations stored everything IT-related on-site, thanks to the cloud infrastructure. This highly accessible and flexible option allows a company to have servers, databases, backups, assets and client information off-premises. Using the cloud has several advantages, including scalability of resources and the ability to leverage 24/7 support by the cloud provider's team.
But the cloud is also vulnerable to many cyberattacks and threats. Thus, highly-trained IT professionals are needed to help safeguard and protect the assets that reside in a cloud-based Infrastructure. Those with the coveted "certified cloud security professional" (CCSP) certification are high on the list of such professionals.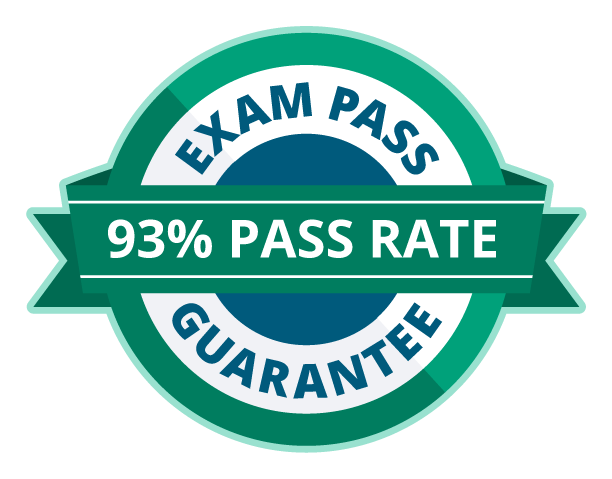 Earn your CCSP, guaranteed!

Save your spot for an upcoming CCSP Boot Camp and earn one of the most in-demand cloud security certifications — guaranteed!
CCSP certification
The newest version of the CCSP test became effective on August 1, 2022.
Before delving into actual job prospects, it is important to briefly review the scope of the CCSP certification, as it is currently offered by (ISC)²:
It was introduced in 2015.

As of January 1, 2022, 10,898 professionals have acquired this certification. Of these, 5,576 are in the U.S.

The average CCSO salary is $120,000 in North America.

The CCSP has been named one of the top eight certifications (salary-wise), and it's the one most IT professionals plan to achieve next in their career, according to the

Certification Magazine

2021 Salary Survey.

The exam consists of 150 multiple-choice questions.

You now have four hours to complete the exam because 25 pretest questions have been added since the last exam update.

You must have a minimum score of at least 700 out of 1,000 points (70%) to pass the exam.

To take the exam, you must either be CISSP-certified or have five years of work experience, with at least three years of information security, one year in cloud security (i.e., one of the six domains of the CCSP CBK) or a CCSK (certificate of cloud security knowledge).

It costs $599 to take the CCSP exam.
The exam covers the following topics with the assigned weights, as detailed in the CCSP common body of knowledge (CBK).
Domains
Exam Percentage
1. Cloud concepts, architecture, and design
17%
2. Cloud data security
20%
3. Cloud platform and infrastructure security
17%
4. Cloud application security
17%
5. Cloud security operations
16%
6. Legal, risk and compliance
13%
Total
100%
The overall job outlook
The prospects for landing a security-related cloud position are very good and are expected to grow exponentially into the future. The primary catalyst for this, of course, is the adoption rate of the cloud, both by individuals and corporate America. Just consider these statistics:
According to Gartner, Inc., worldwide public cloud spending was forecast to reach $332.3 billion in 2021, an increase of 23.1% from $270 billion in 2020. "Emerging technologies such as containerization, virtualization and edge computing are becoming more mainstream and driving additional cloud spending. Simply put, the pandemic served as a multiplier for CIOs' interest in the cloud."

Infrastructure-as-a-service (IaaS) and desktop-as-a-service (DaaS) will see the highest growth in 2021, 38.5% and 67.7%, respectively, especially in response to a growing need to support a hybrid workforce. However, cloud application services (SaaS) will still demand most of the spending, forecast at $122.6 billion in 2021 and $145.377 billion in 2022.

According to data from Indeed, the share of cloud computing jobs per million increased by 42 percent from March 2018 to March 2021, and the searches per million for cloud computing jobs grew by almost 50 percent.
You can gain employment in this area in two key ways.
Work directly for a cloud computing company
Some of the leading companies that are hiring are:
Amazon Web Services (AWS)

Google Cloud

Microsoft Azure
Google Cloud, for example, has increased its workforce from 25,000 to 37,000 since the arrival of the new CEO, Thomas Kurian, in early 2019.
AWS cloud application architects earn an annual average salary of $152,695, Microsoft Azure solution architects earn an average annual salary of $141,162 and Google Cloud sales engineers and program managers have average annual salaries of $150,000. 
Work for a company that is not a cloud provider but uses the cloud in its daily business
The number of businesses and corporations that fit into this category is countless. For instance, this broad category can range from banks to IT companies to the federal government. You could work directly as a cloud security professional with one of these companies or even have another role in which there is a security interface, such as:
Cloud computing analyst

Cloud administrator

Cloud architect

Cloud engineer
But keep in mind that to land one of these positions, you should have skills in the following as well:
Python

Java

Ruby on Rails

Solid experience in either Windows or Linux

Database programming languages like SQL
Who can benefit from the CCSP?
The CCSP is ideal for IT and information security leaders responsible for applying best practices to cloud security architecture and design (Domain 1), data security (Domain 2), platform and infrastructure security (Domain 3), application security (Domain 4), security operations (Domain 5), and legal, risk and compliance (Domain 6). 
For example, professionals in the following positions should consider adding the credential to their portfolio:
Enterprise architect

Security administrator

Systems engineer

Security architect

Security consultant

Security engineer

Security specialist

Systems architect
Here are the duties associated with some of these roles:
Cloud security specialist
These IT professionals implement reliable, scalable, secure data-driven process automation to manage the access life cycle of cloud services. They perform key management and implement cloud application architecture and technical design.
Cloud security engineer
A cloud security engineer plays an integral role in protecting an organization's data, analyzing existing cloud structures and creating new and enhanced security methods.
Cloud architect
These professionals are indispensable for devising the proper implementation strategy when an organization decides on cloud adoption. They develop the architecture of the cloud and assess the needs, evaluate possible providers, identify talents needed to manage the system once implemented and oversee the governance and the security implications.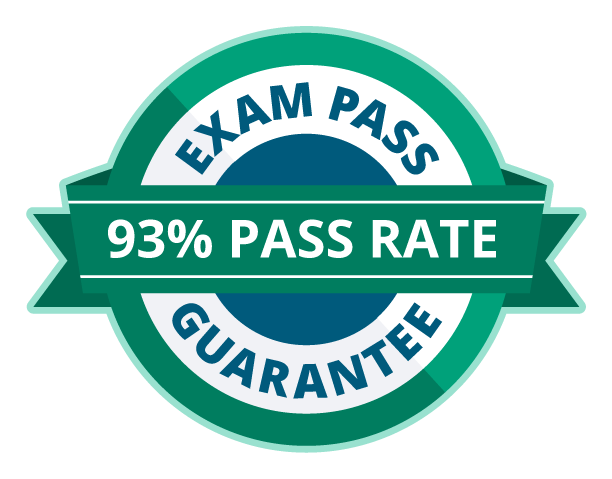 Earn your CCSP, guaranteed!

Save your spot for an upcoming CCSP Boot Camp and earn one of the most in-demand cloud security certifications — guaranteed!
CCSP job titles and salaries
The average salaries of job titles that are often associated with the CCSP certifications are shown below:
Job Title
Salary
Cloud architect
$195,000
Cloud administrator
$103,508
Cloud engineer
$134,137
Cloud software engineer
$140,071
Figures are for positions in the United States as of July 2022.
CCSP geographic cities and salaries
Below are the highest paying cities in the United States for cloud security professionals:
New York, N.Y. — $106,361

Seattle, Wash. — $113,090

San Jose, Calif. — $132,934

Houston, Texas — $111,674

Chicago, Ill. — $99,766

Dallas, Texas — $128,477

Austin, Texas — $100,047
As you can see, CCSP average salaries vary widely by location.
CCSP experience and salaries
As of July 2022, over 245,538 cloud-related jobs were on the Indeed platform in the United States.
As more openings go unfilled, there is a great opportunity for experienced individuals to become qualified to fill open cloud positions. The CCSP certification, which can make you more attractive to potential employers, is an ideal option for advancing your expertise in all things cloud security.
The five-year CCSP requirement shows that the exam targets mid-level rather than entry-level security professionals with experience maintaining cloud-based information system environments most securely and efficiently.
In general, experience plays a prominent role in salary. According to the (ISC)² Cybersecurity Workforce Study, 2020, for "Millennial professionals early in their careers, the average salary is $67,000. Employees with greater work experience enjoy higher salaries, with Gen X respondents reporting an average salary of $95,000, and those in the Baby Boomer generation reporting $112,000."
The job outlook for CCSP certification holders
With the rise in cloud computing to reduce the costs and speed the delivery of IT resources comes an urgent and ever-present need for more certified professionals with practical information security experience to build or evaluate cloud-based solutions. Along with finding the right cloud provider and service model (IaaS, PaaS, SaaS, and others), you also need the right team of consultants and specialists certified in the specific technology. Those with the CCSP certification, a vendor-neutral credential offered by the International Information System Security Certification Consortium (ISC)², are highly sought for their knowledge and experience.  
Is the CCSP right for you and worth pursuing? Well, (ISC)² certifications are accredited, recognized and endorsed by leading organizations and industry bodies worldwide. It also relates to one of the hottest career paths today, with positions available in cloud provider giants and the technical teams of many other companies in various other sectors.   
If you have cloud computing skills, or if you want to pursue a future career in the field, you may want to consider earning this credential. 
For more on the CCSP certification, check out our CCSP certification hub.
Sources
 

CCSP Certification Salary

. Payscale.

 

CCSP

. (ISC)

²

.

 

CCSP: Certification Exam Outline

.

(ISC)

²

.