(ISC)² CCSP
CCSP exam details and process [updated 2022]
The certified cloud security professional (CCSP) certification from the International Information System Security Certification Consortium (ISC)² is the credential of choice for candidates aspiring to be cloud security experts. It is one of the most sought-after options that sets you apart from the competition in the industry.
If you meet the certification requirements and are interested in cloud security, continue reading because this article addresses specific questions an aspiring CCSP candidate might have about the exam details and procedures.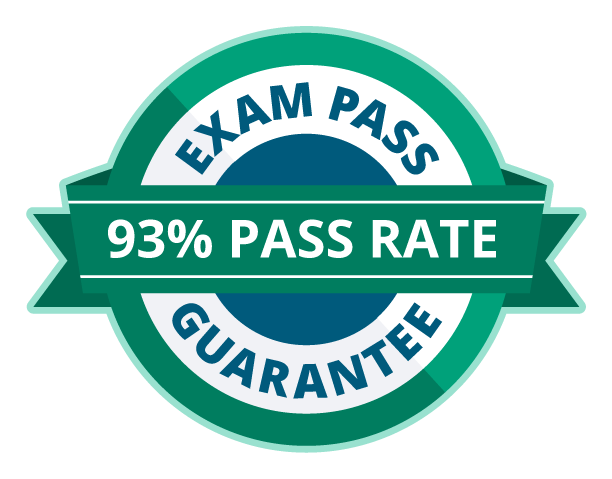 Earn your CCSP, guaranteed!

Save your spot for an upcoming CCSP Boot Camp and earn one of the most in-demand cloud security certifications — guaranteed!
What is the goal of the CCSP exam?
The CCSP exam is designed to ensure you have the knowledge, skills and abilities in cloud security design, implementation, architecture, operations, controls and compliance with regulatory frameworks.
The credential complements and builds upon existing options, including the certified information systems security professional (CISSP) from (ISC)² and CSA's certificate of cloud security knowledge (CCSK). Even though knowledge in these certification areas will enhance your understanding of much of the content, it is not a requirement.
Once you have acquired the CCSP credential, you can use your security expertise with various companies that are looking for staff with extensive knowledge of the cloud. Thanks to the continued emphasis on offering remote work options, cloud security is still a top priority for many organizations, according to the 2021 (ISC)² Cybersecurity Workforce Study. Opportunities abound because, as mentioned in the 2022 ISACA State of the Cybersecurity Workforce, 52% of survey respondents listed cloud computing as one of the top skills gaps they see in today's cybersecurity professionals.
CCSP exam schedule, duration and format
Once thoroughly familiar with the six domains of the CCSP CBK, you're ready to schedule your exam. Make sure you have access to the latest information because the newest version of the test became effective August 1, 2022.
The length of the CCSP exam and the time to complete it have changed. There are now 150 multiple-choice questions (100 operational items and 50 pretest items) to be answered in four hours. The exam is available in English, Chinese, German, Japanese, Korean and Spanish. To pass the computer-based CCSP test, you need a minimum of 700 out of 1000 points (70% or higher).
Booking and taking the exam
To register for the exam, you must create an account with Pearson VU, a renowned global computer-based training providing certification and licensure exams. You can find much more about the testing locations, policies and accommodations on the official (ISC)² site.
The following steps are required to create your Pearson VUE account:
Create an account with Pearson VUE

Select the (ISC)² certification exam you are pursuing (in your case, CCSP)

Schedule your exam and testing location
What are the identification requirements for testing?
To take the exam, (ISC)² requires that you bring a primary and secondary ID. You might also be required to take a palm-vein scan for better identification.
The following are things you should take note of concerning your ID:
Your IDs must be valid (not expired).

IDs must be original documents (not photocopies or faxes).

Your primary ID must include your photo and signature. (The photo needs to be permanently affixed to the document.)

Your secondary ID must include your signature.
Your primary ID must contain your photograph and signature and must not have expired. Acceptable IDs are:
Government-issued driver's license or identification card

U.S. Department of State driver's license

U.S. learner's permit (card only with photo and signature)

National/state/country Identification card

Passport

Military ID

Military ID for spouses and dependents

Alien registration card (green card; permanent resident visa)

Government-issued local language ID (plastic card with photo and signature)

Employee ID

School ID

Credit card
Your secondary ID must contain your signature and must not have expired. Acceptable IDs are:
U.S. Social Security card

Debit/ATM card

Credit card

Any form of ID on the primary ID list
You should note that you can use a credit card only if it contains your photo and a signature. Your credit card can be used as your secondary ID as long as your signature is on it and it isn't expired. Major credit cards, department store and gasoline credit cards qualify.
Arrival time for the exam
Getting to the examination center early enough is important, so you will have extra time to familiarize yourself with the environment and get into the exam mood. You must arrive at the examination center at least 30 minutes before the start of the exam.
Policies on rescheduling, late arrivals and cancellations
If you arrive 15 minutes after the exam has begun, you will be considered late. In this case, you may forfeit your assigned seat. It is, however, up to the test center to decide whether to allow you to take the exam without affecting others' start times. Pearson VUE understands that sometimes unavoidable circumstances may lead to you getting late; they will thus make all possible attempts to accommodate you but, if all attempts fail, you will be turned away. Under those circumstances, your results will read within the system as a no-show. You will have to forfeit your exam fee.
To cancel or reschedule your exam, you need to contact Pearson VUE online at least 48 hours before or by phone at least 24 hours before your exam. Pearson VUE will charge $50 as a reschedule fee and a cancellation fee of $100.
Scheduling your exam
After you have read the (ISC)² examination agreement and fully understand and accept your obligations, you can schedule and pay for your CCSP exam. Pearson VUE will transfer your registration information to (ISC)² and provide your appointment details, test center location and other instructions.
Note: Vouchers are not created until the payment has been approved and processed by Pearson VUE.
You failed the test. When can you retake the CCSP?
Pearson VUE will allow you to retake your failed exam. You can sit the exam up to four times in a 12-month period. Here are the rules for retaking the exam:
If you don't pass the exam the first time, you can retest after 30 days.

If you don't pass a second time, you can retest after an additional 60 days.

If you don't pass a third time, and for all subsequent retakes, you can retest after 90 days from your most recent exam attempt.
You should also note that every exam take costs the full price, whether it's a retake or a first-time take.
What does it cost to take the CCSP exam?
The exam is priced at U.S. $599. Currencies will vary by country.
You must take the test within 365 days of your initial scheduled exam date, or the fee will NOT be refunded.
Exam scoring: what does it take to pass the CCSP exam?
A passing score is 700 points (70%) or more out of 1000. Adequate preparation should include using the available (ISC)² study materials. They include official textbooks, official study guides, the official study app and flashcards and official practice tests. Other options for preparing for the exam include a CCSP training course, taught by experts in the field that delivers the most relevant, up-to-date material available. Make sure you follow a learning path that provides you with the knowledge and skills needed to pass the latest version of the CCSP exam by reviewing relevant domains and topics.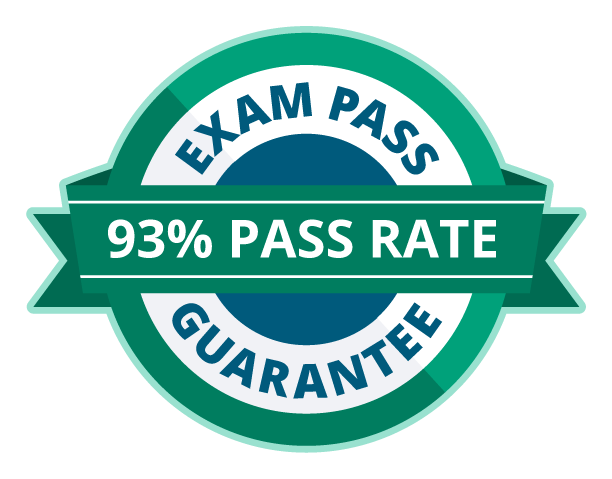 Earn your CCSP, guaranteed!

Save your spot for an upcoming CCSP Boot Camp and earn one of the most in-demand cloud security certifications — guaranteed!
Conclusion
After reading this article, we hope that most of your questions about the CCSP exam have been addressed. It's impossible to answer all possible questions in just one article, so we have picked the most common questions from aspiring candidates. We encourage you to visit the (ISC)² community forum or TechExams' community forum, where more questions are addressed. Good luck with your exam!
For more on the CCSP certification, check out our CCSP certification hub.
Sources: