(ISC)² CCSP
Average CCSP salary [updated 2023]
The certified cloud security professional (CCSP) certification is offered by (ISC)². It is one of the more popular certifications in the cloud information security sphere. With this said, you may be asking what the average salary for CCSP certification holders is and what factors determine salary. You will be pleased to learn that both are looking quite positive. Let's begin with an overview of CCSP and then explore salary and job outlook.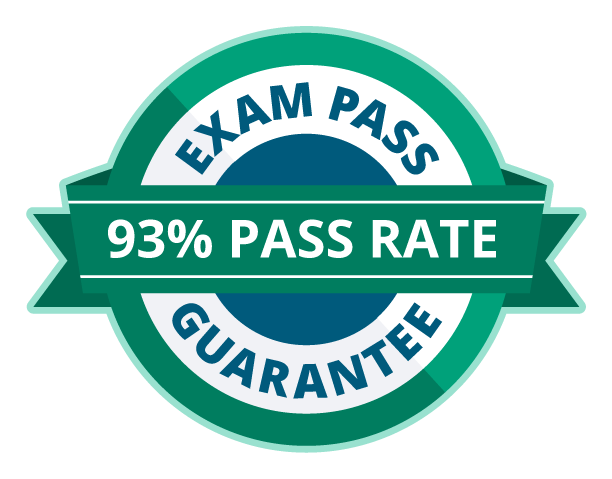 Earn your CCSP, guaranteed!

Save your spot for an upcoming CCSP Boot Camp and earn one of the most in-demand cloud security certifications — guaranteed!
What is the CCSP certification?
The CCSP is a proficiency certification offered by (ISC)2, Inc., for cloud security professionals. It verifies your knowledge, ability and skills in cloud security design, architecture, implementation, controls, operations and regulatory framework compliance. The topics covered in the CCSP CBK are grouped into six domains:
Cloud concepts, architecture and design

Cloud data security

Cloud platform and infrastructure security

Cloud application security

Cloud security operations

Legal, risk and compliance
You need five years of professional experience to earn CCSP certification. This means it will take more than an entry-level understanding of cloud security; plan accordingly to earn this certification. Think of it this way: You need an understanding of these domains, which requires several years of practice in the field.
What is the average CCSP salary for 2023?
CCSP is not new for 2023 and has a good track record for helping its holders earn healthy-sized salaries. Last year, in 2022, Certification Magazine conducted a salary survey that included more than 1,200 certifications. Based on responses from certification holders, the CCSP certification ranked 13th on the list with an average salary of $137,100.
This survey is definitely not the only data we have to calculate the average CCSP salary. Below are what some of the leading salary websites are saying the average CCSP salary is:
Payscale - $124,000

Pluralsight - $121,441

Simplilearn - $116,573
Based on the data from Payscale, Pluralsight and Simplilearn, a more realistic average salary for CCSP certification holders is $120,671. Considering this value with the average salary reported for CCSP holders in the Certification Magazine salary survey of $137,100, we can calculate an average salary of $128,886.
CCSP average salary based on location
While we calculated the average CCSP salary above, your location in the United States has an impact on what your average salary will be. Below are the average CCSP salaries in different U.S. cities:
Austin - $113,126

Charlotte - $125,173

San Francisco - $119,346

Denver - $117,308

Philadelphia - $110,943

Boston - $103,953

Seattle - $119,349

Minneapolis - $127,757

Dallas - $117,890
CCSP average salary based on experience level
Another factor impacting the CCSP average salary is your experience level. Below is what the CCSP average salary is based on experience:
Experienced - $164,587

Mid-career - $167,552

Late-career - $167,552
This data is based upon a survey conducted by Payscale that surveyed 267 respondents who were CCSP certification holders. This may indicate that the Certification Magazine Salary Survey surveyed a high percentage of those in the early stages of their careers.
CCSP job outlook
As you can see above, the average salary for CCSP holders is quite positive, but the question remains — what is the CCSP job outlook like? Unless you have been ignoring the business computing world lately, the adoption rate of cloud technology is high and increasing exponentially by the year. This move to the cloud includes all areas of computing, from the financial sector to CCTV surveillance video platforms to healthcare. Beyond this, here are some numbers to put this movement into perspective:
According to the Accenture Cloud Report, 93% of Enterprise level businesses currently use a multi-cloud data storage strategy

According to McKinsey Digital, cloud computing could be worth as much as $3 trillion in 2030

Overall, the adoption of cloud computing in an organization helps mitigate risk, reduce overall cost and helps with achieving scalability of an organization's data capabilities

Cloud computing helps improve an organization's overall information security — instead of storing vital, sensitive data in onsite servers that may be vulnerable to hacking and onsite disasters such as fires and floods, cloud computing removes this point of failure. The data is stored off-premises in facilities with far better security (both cyber and physical) than the average organization can offer. This is only one factor fueling the current cloud frenzy.
With this said, it is clear that not only is the world increasingly moving toward the cloud for their data storage, but that professionals working in the cloud sphere will be increasingly in demand.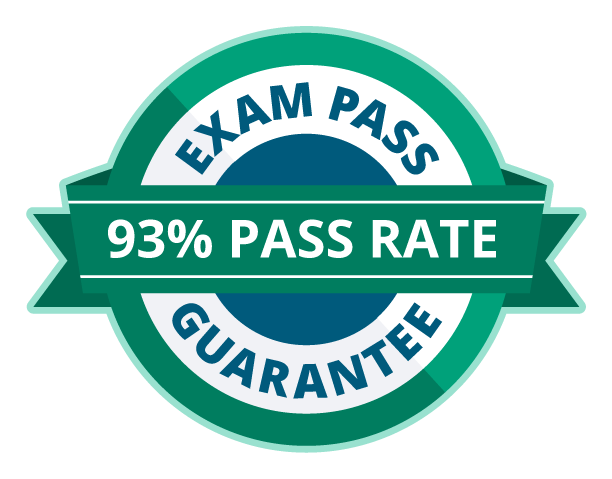 Earn your CCSP, guaranteed!

Save your spot for an upcoming CCSP Boot Camp and earn one of the most in-demand cloud security certifications — guaranteed!
The CCSP and your salary
Cloud security is an area of information security in high demand, which is expected to stay the same for a while. If you earn a CCSP certification, it will give your salary a healthy boost. On top of this, the world is becoming increasingly cloud-centric, which means cloud security professionals will be increasingly in demand. You can expect a bright job outlook as a CCSP certification holder. Suppose you are a cloud security professional with five years of professional experience. In that case, consider earning the CCSP certification to take advantage of its increased salary.
For more on the CCSP certification, check out our CCSP certification hub.
Sources