Cisco CCNA
The job outlook for CCNA professionals [Update 2020]
One of the best ways to evaluate a certification is to take a look at the job outlook facing those who hold that certification. What may make this a little messy is when the certification that you are considering has had a major overhaul. It can change candidate expectations and even cast doubt over whether you should pursue the cert at all. 
This article will detail the Cisco CCNA cert, which is a network administrator certification and will explore the CCNA overview and benefits, job opportunities for CCNA-certified professionals, common job titles and salaries for CCNA-certified professionals and the best US cities according to salary potential for CCNA-certified professionals. If you have been considering obtaining the CCNA cert but are unsure because of recent changes and how they could affect your career and future financial and professional standing, this article is for you.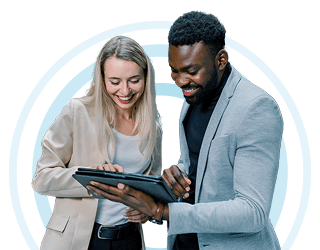 Earn your CCNA, guaranteed!

Get live, expert CCNA training from anywhere. Enroll now to claim your Exam Pass Guarantee!
CCNA certification overview and benefits
The changes that affected the Cisco Certified Network Associate, or CCNA, took effect in February 2020. Previously, CCNA was a sort of collection of different associate-level certifications and employers typically would require CCNA professionals to hold more than one of these certifications. These certs were:
CCNA Collaboration

CCNA Cloud

CCNA Industrial

CCNA Wireless

CCNA Security

CCNA Data Center

CCNA Service Provider

CCNA Routing and Switching
These individual certifications have all been abandoned and there is now only one CCNA certification exam. This is intended to simplify the exam-taking process for all CCNA professionals.
Simple enough (pardon the pun), but how do you know if you qualify for the exam in the first place? Good question and good thing is – there are no prerequisites! This is one thing that has not changed from previous exam versions. It should be noted that most candidates have:
1+ years of experience with Cisco solutions

Basic knowledge of IP addressing

A good foundation in network fundamentals

Despite structural changes to the certification exam, holding a CCNA certification conveys the same benefits to the cert holder that it did before. These benefits are:

Boost in career

Recognition

Raise in pay/salary

A step to other Cisco certifications

More respect from your co-workers

Global Acceptance

A less extensive outline than competing career paths (such as Microsoft)

Allows you to validate your competency with up-to-date technology

Job opportunities for CCNA-certified professionals
One of the biggest questions one who is considering a cert is what job opportunities will be available to cert holders. According to the United States Bureau of Labor Statistics, the job outlook for IT networking professionals holding a cert like CCNA is forecasted to have an 8% rate of growth until 2024. This is because of an increased usage of both networking technologies and cloud-based solutions in the corporate business world. On top of this, until 2024, the business world is expected to make networking infrastructures much stronger.
Aside from career growth, the pay you can expect as a CCNA-certified professional is not too shabby. According to PayScale, those that hold a CCNA cert can expect to earn a median average salary of $78,701 which is nearly 30% higher than the average salary in the United States.
Common job titles and salaries for CCNA-certified professionals
The next logical questions are which jobs are available for CCNA-certified professionals and how much do they pay? OK, let's talk turkey: below are the respective job titles and salaries that CCNA-certified professionals can expect:
Sr. Network Engineer: $101,000

Network Engineer: $75,000

Network Administrator: $63,000

Information Technology Manager: $86,000

Information Technology Director: $106,000

Systems Engineer: $75,000

Software Engineer: $89,000

Network Administrator, IT: $60,000

System Administrator, Network: $64,000

Senior System Engineer: $100,000

Network Security Engineer: $87,000

Cyber Security Analyst: $78,000

Senior Systems Engineer: $98,000

Systems Engineer, IT: $78,000

Information Technology Specialist: $63,000

Senior Systems Administrator: $85,000

Network Analyst: $62,000

Security Engineer: $88,000

Information Security Analyst:

$69,000

Senior Network Administrator, IT: $82,000
Believe it or not, this list is not exclusive! Rather, this is just the tip of the proverbial iceberg. As you can clearly see, obtaining a CCNA certification opens more doors than just the "network administrator" door. Instead, CCNA can be a launchpad for you to take the knowledge and skills that the CCNA cert validates to the far reaches of the IT career world. 
Aside from this, those that know they need to be on an IT-related path but do not know which way to go can benefit from the broad applicability of this certification across different IT-related sub-disciplines.
Best United States cities by salary potential for CCNA-certified professionals
OK, you get that this is a useful certification that will improve your IT career path. The next question is where in the United States will CCNA-certified professionals can maximize their salary? Below is a breakdown of some of the best cities for CCNA-certified professionals:
San Jose: $94,000

Washington D.C.: $76,000

New York City: $75,000

Chicago: $72,000

Houston: $72,000

Dallas: $71,000

Atlanta: $68,000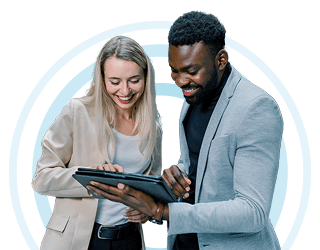 Earn your CCNA, guaranteed!

Get live, expert CCNA training from anywhere. Enroll now to claim your Exam Pass Guarantee!
Conclusion
Those that are looking to earn an associate-level certification, either to become a network administrator or to simply validate their Cisco and networking abilities, may want to consider the CCNA certification. The certification exam has undergone some changes in 2020, but they are mainly in terms of structure and the end result is a simplified, more streamlined process for certification candidates. 
One of the most notable traits of this cert is that it can serve as a sort of jumping-off point to other areas of IT and it does not pigeon hole you for the role of network administrator but can be used as a validation of IT skills and knowledge that can be applied in different ways.
Sources