Cisco CCNA
CCNA Study Resources [Updated 2021]
The CCNA certification and its associated CCNA 200-301 exam are the entry points into the Cisco certification world.
Regardless of whether we are talking about networking certifications or in general about certifications, the Cisco certifications are among the most famous, and many people have started their journey in networking with Cisco.
The huge number of people pursuing CCNA certification attracted a lot of entities (companies and freelancers) that have created materials or study resources for the exam, providing plenty of resources (free and paid) that can help you pass the exam.
While some are better than others, most study resources will be beneficial to help you prepare for the exam. But we will go over the best and famous ones (these characteristics usually go together when it comes to certifications).
The CCNA exam, CCNA 200-301, is required to get the CCNA certification. The exam normally lasts for 120 minutes, but if you are a non-native English speaker, you can request an additional 30 minutes during the registration. To pass you need a score of 825.
While the number of the questions in the exam varies, you can find multiple-choice questions, drag-and-drop questions and lab simulations
While there is no official information about the weight for each type of question, everybody assumes the lab simulation questions have a higher weight in the score than the drag-and-drop questions, which are worth more than multiple-choice questions.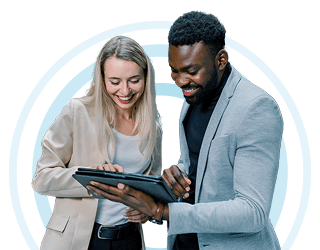 Earn your CCNA, guaranteed!

Get live, expert CCNA training from anywhere. Enroll now to claim your Exam Pass Guarantee!
What are the best online resources to help you prep for the CCNA exam?
The Internet is full of resources for the CCNA exam. Some, but not all, are free. Some resources you have to pay for have a trial period where you can check all the content. Others provide some parts for free that can be checked at any time. 
Sometimes when you buy a subscription, you might get a combo with resources for more than one exam.
When this article was written, the face-to-face boot camps moved into online methods of delivery. Usually, these boot camps are recorded and are made available to participants in the boot camp, and others who just want to watch the boot camp.
One highly rated boot camp is Infosec's CCNA Associate & CyberOps Associate Training Boot Camp with dual certification. 
With the above boot camp, you get to participate in online lessons for two certifications, get vouchers for the two exams, unlimited practice tests, 90 days of access to replay the boot camp recordings and many labs to help you build confidence to pass any of the two exams.
This specific training has a very good pass rate and this is an important factor when you are looking to select an online training. You can also take the training on-demand with an Infosec Skills subscription.
Cisco itself has some on-demand e-learning materials. 
This resource is free, but you need to log in to Cisco portal: CCNA Study Materials. If you have the money, you can go for the paid training that you can find here: Implementing and Administering Cisco Solutions (CCNA) v1.0.
What are the best study guides for the CCNA exam?
Some of the best study guides for the CCNA exam are the books written by Wendell Odom. They are available on the Cisco Press website.
There are two volumes, but you can also get the bundle CCNA 200-301 Official Cert Guide Library.
Another good bundled study guide is the Cisco CCNA Certification: Exam 200-301 guide.
All these study guides are hundreds of pages with detailed diagrams and explanations that will give you enough information to pass the exam.
The study guides closely follow the exam blueprint; at every chapter, you know exactly which topics from the exam blueprint are explored.
What are the best practice exams for the CCNA certification?
Questions from practice exams mimic the format of the exam questions, including multiple-choice, drag-and-drop or simulation questions.
While in the exam, you only get just a few questions from every topic. Using practice exams allows the candidate to test their knowledge with multiple questions from every topic.
Each training vendor provides practice exams, it is just a matter of the number of questions you receive. 
Infosec's live and on-demand CCNA training allows you to test your knowledge with hundreds of questions.
One other good resource is coming from Cisco itself, CCNA Practice.
What are the best books to help prepare for the CCNA exam?
Besides the study guides that provide the complete information to pass the CCNA exam, it is worth mentioning other complementary books: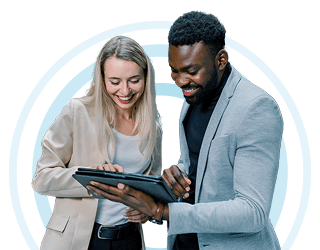 Earn your CCNA, guaranteed!

Get live, expert CCNA training from anywhere. Enroll now to claim your Exam Pass Guarantee!
Use the best resources to pass the CCNA exam
If you plan to take the exam, you do not necessarily need any of these resources, especially if the cost of these resources is prohibitive. One can get every exam topic and read about it on Cisco's website. This method has some drawbacks. You do not know how deeply to dive into different topics. Too much does not hurt, but it will take longer to go through all the topics. Also, too little is not good, as you do not want to be underprepared for the exam.
However, the advantage of using the paid resources is you get a guided path to help pass the exam. These resources were created by people with lots and lots of experience delivering Cisco training at various levels, not just CCNA. Some of the people were part of the board that architected the exam and validated the topics.
If you can, test a resource before you buy it and see which one works for you.