Cisco CCNA
CCNA Certification: Overview and Career Path [updated 2020]
What is the CCNA certification? 
If you ask someone to mention some cornerstone IT certifications, CCNA will most likely be on the list. The acronym stands for Cisco Certified Network Associate, and it is the entry point to Cisco's certification system. The official name of the exam needed to gain CCNA is Implementing and Administering Cisco Solutions. 
The CCNA has undergone a major revision in 2020, as have almost every Cisco certification. In this new version, you need only one exam, after which you'll get a paper that certifies your familiarity with general networking fundamentals, routing and switching technologies, Wide Area Networks (WAN) and wireless networks, security and other relevant networking topics, including programmability and automation.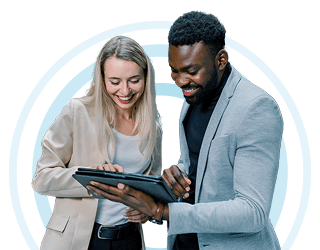 Earn your CCNA, guaranteed!
Get live, expert CCNA training from anywhere. Enroll now to claim your Exam Pass Guarantee!
The CCNA certification is administered by Cisco. This company is a networking equipment vendor that manufactures many kinds of networking devices, as well as developing network-related standards and protocols. They have been on the market for quite a while (since 1984), have built a strong brand and are the market leader in areas such as enterprise routing and switching.
Why did Cisco combine the CCNA, CCENT, CCDA and CCNA Security exams? 
Up until now, the CCNA certification could be done in two ways: in one complex exam or two separate exams. This new version has only one exam, which is simpler and more transparent. Under the old system, you could choose various paths to continue in specializations after the base certification (security, design, voice, wireless and so on) and it was still the CCNA level. So there were a lot of options to choose from. Now the situation is much simpler: one curriculum and one exam, at least at the associate level. At the CCNP level, there are more paths available if you need deeper understanding in specific areas. 
Cisco's first intention in combining the old exams was likely that the certification paths be clearer and easier to choose. Secondly, they want CCNA network engineers to be able to communicate and work together more efficiently with developers. As technology evolves, network engineers need to have new abilities, and the new CCNA provides strong foundations for them. 
Who should earn the CCNA? 
According to Cisco, the CCNA certification is targeted at people who want to go into job roles such as network support engineer and network administrator. Some new topics (especially network programming and automation) help the CCNA technician to work better together with software developers. Basically, if you want a career in networking, especially enterprise networking, getting CCNA-certified is going to be a good move for you because Cisco is still the dominant leader in that industry.
However, the CCNA certification is not only for those in the networking field. There are examples of system administrators who are CCNA-certified because they wanted to understand more about the networks that their servers will be running on. 
Side note: One may argue that the CompTIA Network+ certification is a better fit for those non-network people since it is more vendor-neutral; however, the CCNA certification also covers networking fundamentals properly.
What experience is needed to take the exam? 
There are actually no prerequisites for taking the CCNA certification exam. Basically, anyone in any field can take it.
Note: There are age restrictions for Cisco certification. Children under the age of 13 years cannot take the exam. Teenagers (13–17) can take the exam with parental consent. There are no restrictions for 18+ years.
That being said, it may be helpful to have one to two years' work experience in networking before going for the certification. However, if you don't have networking experience and you are more interested in the knowledge from the certification than in the certification itself, then you will need to put in more work than someone who already has networking work/field experience. Thankfully, tools like GNS3, EVE-NG or Packet Tracer reduce the barrier to entry in the networking field, allowing you gain practical experience even without a networking job.
How does the CCNA compare to other networking certs? 
Cisco is one of the most known and respected companies in the IT field, especially in networking. The CCNA certification is about general networking, therefore it's suitable for everyone who wants to start studies in this area. It's hugely Cisco-specific in some areas, but we can overlook this because there are not many entry-level networking certifications that can stand beside it for comparison.
For the sake of completeness, let us mention a few other entry-level networking certifications. The first on the list is the CompTIA Network+ certification, which benefits from being vendor-neutral. However, we can say that the CCNA is a better and more advanced certification to have than the Network+, even for those who don't work with Cisco products. You can find a comparison on the CompTIA site (in the section "How Does CompTIA Network+ Compare?") for some other certifications, including CCNA.
Juniper is another company which maintains a certification program, and they have some entry-level certifications also. Although we cannot fully compare, the Juniper equivalent of CCNA is JNCIA-Junos. It seems that it's easier than CCNA, but if you want to study on, they have more advanced certifications and even full certification paths.
Microsoft also has a networking base certification called MTA: Networking Fundamentals. As its name suggests, this certification is about the basics of networking, and again, it's simpler and has fewer topics than CCNA. And finally we need to mention that there are other certifications that may be more valuable for specific industries. For example, the AWS certifications may be more valuable for an organization that is big on the cloud.
Is the CCNA worth the effort? 
Many people have asked if it is worth getting a CCNA certification. In some ways, there is truth to the thought that it is not just a certificate that matters, but the practical knowledge that it reflects. Unfortunately, it can happen that someone can fraudulently take an exam and get a qualification, or learn just enough to take the test and pass. However, this doesn't make much sense, as it's immediately revealed in your workplace that you don't even understand the concepts behind your certification. Not a good foot to start on.
The CCNA, as previously noted, provides a very good foundation for anyone who wants to deal with computer networks. Even if you won't be working mainly with Cisco devices, you'll probably come across them as well, and in many places, they are in the majority. Companies usually require some form of certification, which is why we may not be able to fill a particular job other than with the appropriate industry qualification. But even if it is not a requirement, it is definitely an advantage when applying for the job. Although there will be more and more CCNA-level professionals in the market — mostly due to the training at Cisco Networking Academy — not everyone gets the qualification, many just complete the course.
If you want to delve even deeper into the topic later (for example, the steps to take to reach the CCNP or even CCIE level), the CCNA is definitely recommended to master the basics. Although it is not formally required for the CCNP level to have this, Cisco also recommends that you have several years of experience before progressing to professional-level exams. Having already gained some routine in Cisco's exam system can also make it easier to pass CCNP and other exams.
In summary, though someone can do their job well without a certification, it is definitely an advantage to have a certificate. Read this article on the subject for even more confirmation.
What is the best way to train for the CCNA? 
The CCNA certification exam itself is 100 to 120 questions, and you're given 120 minutes. However, the knowledge you can potentially gain from the certification cannot be measured by that amount of time. You should spend time getting very familiar with the technologies tested in the exam for the sake of knowledge.
The first thing you will want to do is go through the list of topics for the CCNA exam. It is divided into six sections and each section has a varying number of sub-topics. Next, you can visit the Cisco page that lists the study materials for the exam. This list can seem intimidating because of the amount of information, but closer inspection reveals that many items are repeated between sections.
So how do you make sure that you cover the content required for the exam? Like any other exam, there are various ways to prepare, including self-study, in-person boot camps, live online training, self-paced training courses and more. Of course, the method you choose will be dependent on a couple of factors, such as your preferred learning style, availability of funds, location and time.
Generally speaking, in-person (virtual) boot camps will be the quickest way to learn a lot in a short amount of time, but it will also be the most expensive study method. Complete self-study will be the least expensive, but the task may be an uphill one.
Note: Regardless of the study method, you will still need some level of self-study. In fact, it is advisable to have done a lot of self-study and if possible, make labs before going for a boot camp.
Tip 1: It is recommended to take the official certification guides provided by Cisco Press. The one for the CCNA certification exam at the time of this writing can be found here.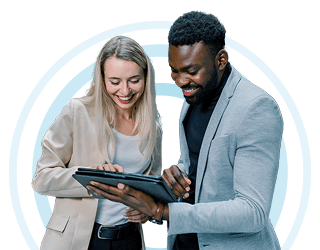 Earn your CCNA, guaranteed!
Get live, expert CCNA training from anywhere. Enroll now to claim your Exam Pass Guarantee!
Tip 2: There are some very good videos to help in your CCNA preparation, filed under "CCNA Study Sessions."