CompTIA CASP+
The business value of the CompTIA CASP+ employee certification [2022 update]
Cybersecurity breaches continue to present serious challenges to companies of all sizes across different industries, reveals Verizon's 2021 Data Breach Investigations Report (DBIR), a comprehensive cybersecurity report that looked at 29,207 incidents, which boiled down to 5,258 confirmed data breaches. The report also details how these security events had long-term effects on affected organizations with lost data, business disruption, revenue losses and damaged credibility and reputation.
To counter cyber threats, an organization needs to have excellent staff who are knowledgeable and who have practical skills (through education, training and certifications) to assess the potential risks the organization can face. Well-qualified candidates may be hard to come by. Companies are often looking for certified applicants who can prove the experience, current knowledge and hands-on abilities needed for the position they are trying to fill. One of the sought-after certifications is CASP+, especially when hiring for mission-critical job roles, responsible for delivering security services to the organization, and positions such as security architects, analysts and senior security engineers.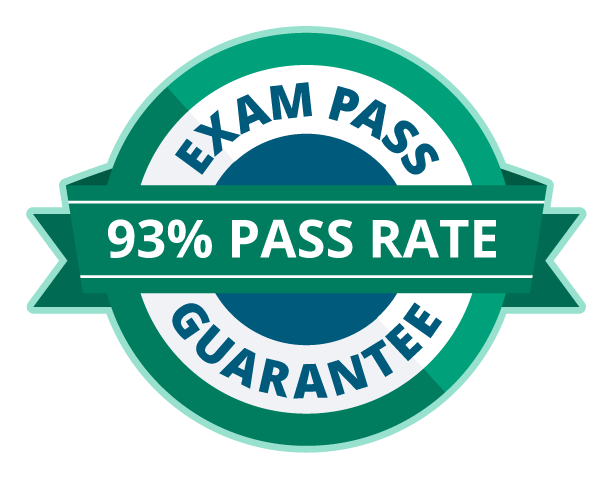 Earn your CASP+, guaranteed!

Enroll in a CompTIA CASP+ boot camp and earn one of the industry's most respected certifications — guaranteed.
What is the CompTIA CASP+ employee certification?
The CompTIA Advanced Security Practitioner (CASP+) is meant for individuals with a minimum of 10 years of general hands-on IT experience, with at least five years of broad hands-on security experience. This credential suits positions with duties that include enterprise security, incident response and architecture instead of managing cybersecurity policy and frameworks. The certification provides evidence that the candidate has a deep understanding of security matters and practical knowledge in the application of extended network and mobile security. It covers applying secure practices to cloud, on-premises, endpoint and mobile infrastructures and managing the services in a virtualized environment that provides remote access to software applications and data in an enterprise when this technology is increasingly used.
CASP+ is a performance-based exam for practitioners — not managers — at the advanced skill level of cybersecurity, so only those who feel confident in the practical side of cybersecurity should attempt the test. The CompTIA's credential provides evidence that a certified holder has thoroughly grasped the four domain areas on which the exam is based (more on the specifics can be found in the CAS-004 Exam Objectives) and has the practical skills to apply the tenets of a security policy in line with business needs.
What roles need the CompTIA CASP+ employee certification?
The CompTIA CASP+ exam validates a practical understanding of security and its application in an enterprise setting. It also demonstrates that an individual can use research to spot trends in the cybersecurity landscape and then apply that knowledge within an organization to conceptualize, design and engineer secure solutions across complex enterprise environments.
CASP+ helps define a career as a security architect or security engineer and related roles. This certificate is also ideally suited to other positions with a cybersecurity role, such as
Cyber risk analyst

Technical lead analyst

Application security engineer

IT cybersecurity specialist/infoSec specialist

Security operations center (SOC) manager

Chief information security officer (CISO)
What knowledge and skills does a CompTIA CASP+ employee certification validate?
The CASP+ exam includes the following key areas of cybersecurity know-how:
Architect, engineer, integrate and implement secure solutions to support a resilient enterprise

Use monitoring, detection, incident response, and automation to configure and implement endpoint security controls, as well as proactively support ongoing security operations in an enterprise environment

Apply security practices to computer and mobile peripheral devices, to on-premises and cloud infrastructures, as well as to virtualization environments, while considering cryptographic technologies and techniques for an enterprise

Consider the impact of governance, risk and compliance requirements throughout the enterprise to determine the proper infrastructure security design
CompTIA's CASP+ certification demonstrates advanced level skills. As such, a successful training and exam outcome will show the individual has high-level competency in:
risk management

enterprise security operations and architecture

research and collaboration

integration of enterprise security
Note: Employees taking the certification will need to renew their certificate every three years.
How does the CompTIA CASP+ employee certification benefit my business?
Finding staff with the right level of know-how and practical experience is a challenge. With so few qualified cybersecurity professionals entering the job market and a skill gap proving difficult to close, those who can prove they have the right skills, especially for advanced-level positions, are quickly being hired.
A company can benefit in several ways by using the CompTIA CASP+ exam:
Meets an internal skills gap

: CASP+ was designed to ensure that employees, including those not at the managerial level, can be trained to a high competence level in practical cybersecurity skills. The exam is ISO/ANSI 17024 standard and is approved by the U.S. Department of Defense in Directive 8570.01-M requirements

Practical testing of skills

: the CASP+ exam uses simulations to test skills in cybersecurity systems and programs on a network and various systems

Cybersecurity mastery

: CASP+ confers advanced skills needed to lead, design and implement technical solutions
Businesses that train their staff to the level required to pass the CompTIA CASP+ exam will have created a valuable internal security resource. There are obvious benefits in upskilling employees to take on new tasks or roles; not only does it improve morale (by providing paths for career improvement) and loyalty (by showing employees that the employer is willing to invest in its workforce), but it also ensures a quicker learning curve when hiring for a more senior position by banking on the knowledge the employee already has of the organization, its mission and processes.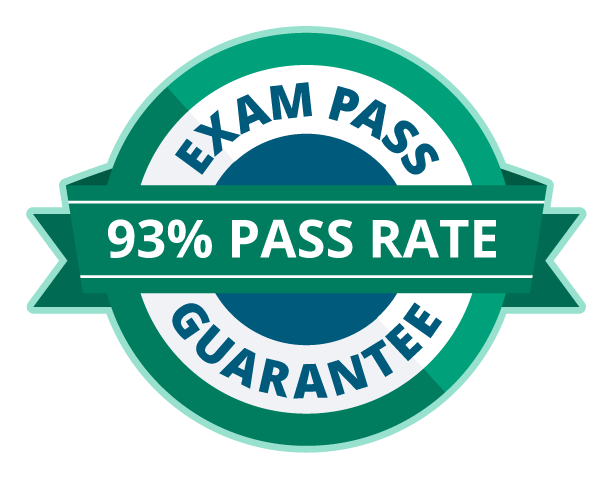 Earn your CASP+, guaranteed!

Enroll in a CompTIA CASP+ boot camp and earn one of the industry's most respected certifications — guaranteed.
How can I help my team prepare for CompTIA CASP+ employee certification success?
CompTIA CASP+ is an intensive examination process, and preparation is half the battle. Unlike many other cybersecurity exams, the CASP+ exam has practical sessions. These sessions are performance-based questions (PBQs) used to measure a candidate's ability to solve problems in a simulated environment, which is set up to test a candidate's ability to troubleshoot a specific scenario. A full explanation of PBQs can be found on CompTIA's website.
To optimize an employee's success in achieving CASP+ certification, candidates can enroll in courses and boot camps from CompTIA or authorized training partners. CompTIA also offers several eLearning options to train at your own time and schedule.
CompTIA's CASP+ certification is worth the investment, both time and money. Becoming certified is a distinguished accomplishment that allows employees to understand their skillset and apply it practically. It is also a great benefit to an organization in a climate where experienced and qualified employees are at a premium.
Sources: