CompTIA CASP+
CASP+ resources [2022 update]
IT certifications continue to play a significant role in the hiring process for professionals to showcase their knowledge and skills in a particular field. Candidates to senior positions as security architects or engineers, for example, can find the CompTIA Advanced Security Practitioner(CASP+) certification a valid addition to their resume. This credential certifies advanced skills in cybersecurity and the ability to devise and implement effective solutions within companies' policies and frameworks.
Earning this credential requires candidates to pass an exam that tests them on expert technical skills in security architecture and engineering in traditional or cloud environments, monitoring systems and detecting issues, incident response and knowledge of governance and compliance.
How should you prepare?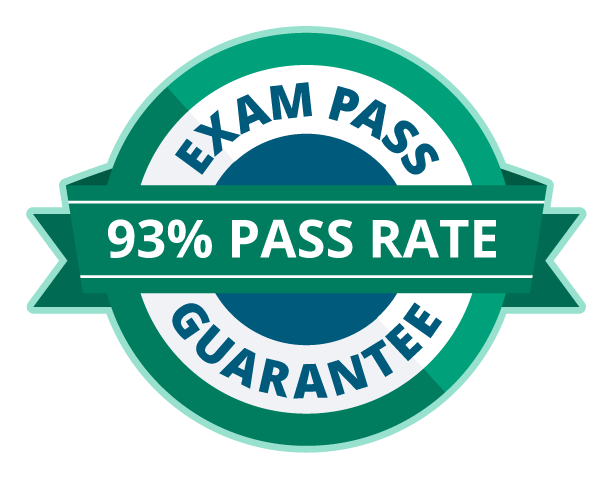 Earn your CASP+, guaranteed!

Enroll in a CompTIA CASP+ boot camp and earn one of the industry's most respected certifications — guaranteed.
What are the best books to help prepare for the CASP+?
CompTIA offers the following books for aspiring candidates to thoroughly and properly prepare for the exam.
CompTIA Advanced Security Practitioner (CASP+) CAS-004 Cert Guide
This book by Pearson IT Certification, 3rd edition (to be released in June 2022), has security certification training experts Robin Abernathy and Troy McMillan sharing insightful information on the CASP+ exam topics. 
The guide features an exam topic list, chapter-ending quizzes, exam-preparation tasks and review questions that can help you focus your study where it is needed most. The companion website contains the Pearson Test Prep practice test software with exam-realistic questions and an assessment engine that tracks your performance and progress.
CASP+ CompTIA Advanced Security Practitioner Practice Tests Exam CAS-004
Cybersecurity expert Nadean Tanner has written this newly updated second edition guide by Sybex. It includes comprehensive coverage of all exam CAS-004 domains, 1000 test questions and two additional practice exams. Buying the textbook also gives Sybex's interactive learning environment and online test bank access.
CompTIA CASP+ CAS-004 Certification Study Guide
The CompTIA CASP+ CAS-004 Certification Study Guide, available as a paperback or eBook, is helpful to learn and master the material covered in the exam. This option is great for individual learners studying at their own pace. It gives a good understanding of what is covered in all domains on which the exam is based and structured in a flexible way to meet any learning needs and paces.
What are the best online resources to prepare for the CASP+?
Online training has become essential to prepare for IT certifications. This enables you to learn whenever is best for you from anywhere with an internet connection.
CompTIA's Learning Center
This online platform accompanies the purchase of student guides and gives access to eBooks and other resources. The site (login to access) is intuitive and features CASP+ learning material to understand security architecture, security operations, security engineering and cryptography, governance, risk and compliance. An access key and instructions for accessing the CompTIA Learning Center are emailed within three to four hours of purchasing The Official CompTIA Advanced Security Practitioner (CASP+) Student Guide (Exam CAS-004) eBook.
CompTIA CertMaster Labs for CASP+ (CAS-004)
This option allows learners to apply their skills in real workplace scenarios via browser-based virtual environments that use real equipment and software. The hands-on training platform helps students put their learning into practice and focus on weaker areas of their knowledge and skills by offering gradable assessments, feedback and hints.
What are the best CASP+ training courses?
CompTIA CertMaster Learn for CASP+ (CAS-004)
Interactive and self-paced, this learning tool combines instructional lessons that focus on all topics covered by the exam with assessments, videos and practice questions. It provides hours of content that prepares learners for their certification exam and helps them assess their readiness.
Live online boot camps
The good thing about boot camps taken through one of CompTIA's partners is that they are well structured, with skilled instructors leading sessions. The format allows candidates to be accountable for their study progress and focus on mastering the four domain areas and the CAS-004 exam objectives.
What are the best online forums and discussion boards for the CASP+?
Several forums and discussion boards are available online where CASP+ students could learn new things through questionnaires, videos, expert opinions and past experiences from peers and certified experts. Below are some popular platforms that might be helpful for candidates:
CompTIA's open forum allows members to ask questions relating to the

CASP+

certification, obtain relevant news, share tips and experiences. The platform allows you to engage with peers to address questions and share resources.

The CompTIA Instructor Network (

CIN

) has open discussions on instructional strategies for trainers; however, students can find info on general cert exam study habits, job postings and more.

The

TechExams

community is one of the largest IT and security certification forums on the web. It's a place to help you prepare for the CASP+ certification exam while expanding your network of industry contacts.
What are the best practice exams for the CASP+?
Taking a mock test or practice exam before the real one can reap huge benefits for aspiring candidates. Mock tests help students clarify which topics they are already familiar with and which topics they need to focus on. More importantly, practice tests help the candidates learn and gain experience on how to complete the real test on time and alleviate the anxiety on the exam day. Below are some popular practice tests for CASP+ exam preparation.
CompTIA CertMaster Practice
This tool is a knowledge assessment and certification training companion that allows you to get exam-ready through practice questions and mock tests that mimic the certification exam experience. Learners can easily identify knowledge gaps and understand what areas they know well or which topics they might want to invest more study time to fully comprehend and understand the material. What's more, it includes personalized remediation and feedback to help students be more confident when they go into their certification exam to successfully pass on their first attempt.
CompTIA free practice questions
You can get a set of free CASP+ Practice Questions that give you a good idea of what kind of items you may see on the test. The exam has both multiple-choice and performance-based questions, and this free package can quickly get you used to the type of challenges you will face on exam day.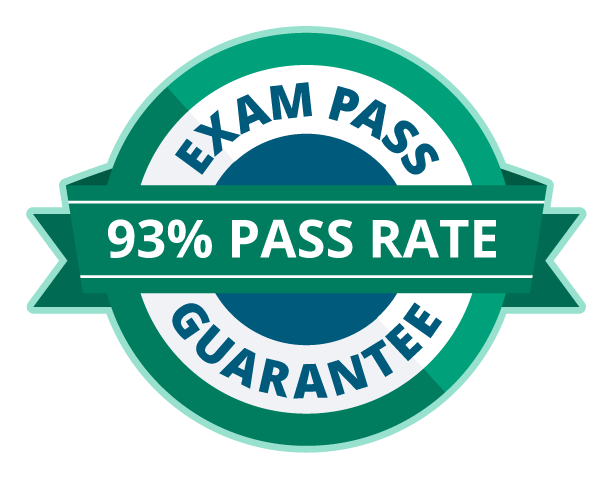 Earn your CASP+, guaranteed!

Enroll in a CompTIA CASP+ boot camp and earn one of the industry's most respected certifications — guaranteed.
Prepping for the CASP+ certification exam 
"Being well-prepared remains your best bet to score a positive exam outcome, namely passing the test and being awarded the CASP+ certification," says CompTIA, suggesting that you ought to dedicate between 30 and 40 hours of studying before sitting for the test.
It is important to make the most of the time we devote to study in today's fast-paced working world. So, in addition to investing enough time in your preparation, you must focus your effort and choose the most effective path to learn, prepare, and practice for the CAS-004 exam. First of all, preparation needs to suit your study habits, so it is important to use learning resources that match your learning style. This is a great way to set yourself up for success.
When you're ready to take the test, go ahead and purchase your CASP+ voucher from the CompTIA Store. Then schedule an appointment to take the exam at a Pearson VUE testing center near you. Alternatively, you can take your exam online monitored by a VUE-certified proctor via webcam. The exam costs $480 and challenges the candidates with a maximum of 90 multiple-choice and performance-based questions.
Sources: