CompTIA CASP+
How to become CASP+ certified - certification requirements [2022 update]
Becoming a certified professional may sound like a lot of work; in the case of the CompTIA Advanced Security Practitioner (CASP+) certification, it is. This credential can validate your hands-on skills and expertise to conceptualize, engineer, integrate and implement secure solutions across complex environments to support a resilient enterprise; it is also a highly sought-after advanced-level credential, especially for those looking to begin their path toward a fulfilling cybersecurity career as a security engineer or architect in a field that is ever-changing and only continuing to grow.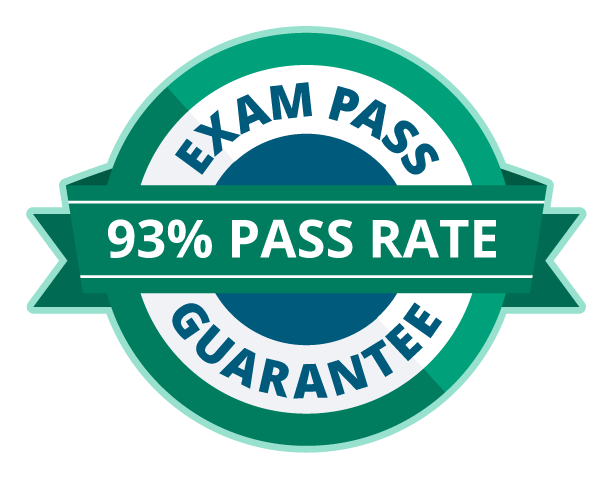 Earn your CASP+, guaranteed!

Enroll in a CompTIA CASP+ boot camp and earn one of the industry's most respected certifications — guaranteed.
What are the eligibility requirements for the CASP+ exam?
CompTIA recommends that candidates have a minimum of 10 years of general hands-on IT experience, with at least five years of broad hands-on security experience before facing the CASP+ exam. The test is built to validate the hands-on skills and experience of IT professionals who have a role in practical enterprise security, incident response and architecture, for example, as opposed to managing cybersecurity policy and frameworks.
How long does it take to prepare for the CASP+ exam?
As CompTIA states: "there's no simple answer to this question because it all depends on how much you already know, how much you have to learn, how quickly you will learn and when you will feel confident enough to take the exam and pass it." The timeframe may vary based on your preparation preferences and how much time you can devote to studying. It may take a few days, weeks, or months (with six months being a good estimate to prepare for the test) depending on how much knowledge and security experience you already have.
For some, self-study is the way to go, whereas some prefer classroom training. Classes led by instructors are available and cover CASP+ exam objectives (the four domains on which the test is based) in a matter of one week or even months. Choose an exam preparation method that not only fits your schedule and learning needs but also covers the right areas to address your knowledge gaps. Identifying these gaps and target preparation instead of racing through any study material or boot camp course to get yourself ready for the big day is essential for busy professionals who need to keep studying time at a minimum while still aiming to pass the test on the first attempt.
CompTIA's CASP+ CAS-004 Certification Study Guide is helpful to get ready for the examination. The text has complete coverage of the domains you will be tested on, so you can easily identify areas you need to spend more time on while preparing.
What are the steps to becoming CASP+ certified?
Here are the steps to access your account, buy your voucher, and schedule the exam.
Buy an exam voucher:

CompTIA offers its CASP+ certification in numerous countries. You can buy a voucher for a specific country or region directly through Pearson VUE, the CompTIA Store or a CompTIA Authorized Partner. Ensure to specify the country that you wish to use the vouchers in, as vouchers are only valid for redemption in the region in which that country is included. Even when exams are priced the same, you must specify which exam(s) you wish to purchase vouchers for, as they are all exam specific and valid for a designated region. CompTIA vouchers have a

12-month expiration period

even if price changes occur; afterward, you will not be able to use that voucher for testing purposes, and you will have to purchase a new voucher. If making the transaction at the

Pearson VUE Voucher store

, ensure you have the correct required information. Your voucher currency must match the currency of the region where the exam will take place. You can map your currency through the CompTIA

Currency Mapping Sheet

. Also, ensure that you have entered the exact exam price; incorrect filling will subject you to the cancellation of your transaction process. CompTIA members can contact either capp@comptia.org or membership@comptia.org to buy a voucher. Registration is mandatory to complete the transaction process. Registration allows you to create a login account to complete the purchase order and check the order status in the future. Registration also offers several benefits, including quick checkout on future orders, easy order tracking and special offers. Lastly, you will be choosing your shipping method and then placing an order.

Schedule your exam:

You may take your CompTIA certification exam through OnVUE online proctoring or in-person at a Pearson VUE

testing center

. The CASP+ exam can be scheduled by creating an account and logging in

here

. Once your exam scheduling is completed, Pearson VUE sends you an email with all necessary information, including your testing center details. You need to save that information carefully for future use.

Pass the exam:

Passing your CASP+ exam requires you to

prepare

thoroughly either through in-person boot camp training or by studying at home through self-study books and online resources.

Comply with CompTIA Candidate Code of Ethics Policy ("Ethics Policy"):

Once you get through your CASP+ exam successfully and have earned your credential, then you must comply with CompTIA's Candidate Code of Ethics (CCEP) policy. CASP+ professionals must not participate in misconduct, breach of security, submission of mistaken or fraudulent information or any other culpable conduct that could compromise the confidentiality or integrity of the certification exam. If any CASP+-certified professional violates CCEP policy, their credential will be subjected to revocation at any time.

Take part in CompTIA's Continuing Education Program ("CCEP" ):

CompTIA has a Continuing Education (

CE

) program for certification renewal that allows candidates to keep their active status.
Please note the following: 
A CASP+-certified professional must comply with the terms and conditions depicted in the

CompTIA's Certification Renewal Policy

. CASP+ holders shall submit Continuing Education Units (CEUs) completed by entering the activity details and uploading the required documents into their CompTIA certification account. They shall provide only authentic and accurate information for obtaining CEUs. Once enrolled in the CE program, a student can be audited at any time, even in the aftermath of a three-year CE renewal cycle.

In the case of the CASP+ certification, candidates must ensure that they maintain their certification every three years by completing qualifying activities and earning

75 CEUs

; at least 50 percent of each chosen activity content must relate to one or more exam objectives for the certification they're renewing. Choose the option that works best for you

here

.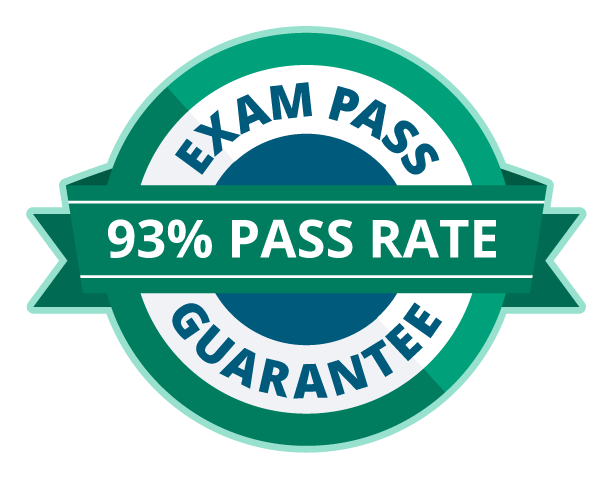 Earn your CASP+, guaranteed!

Enroll in a CompTIA CASP+ boot camp and earn one of the industry's most respected certifications — guaranteed.
Pursuing the CASP+ certification
The benefits of becoming certified and maintaining certification are multi-faceted: a credential proves that professionals have the skills and knowledge that meet the demands of the industry and shows employers they're fully committed and engaged in the profession. The CASP+ certification is worth the investment.
Sources: