SOC analyst
SOC analyst salary: Entry, mid and senior analysts' earnings in 2022
A security operations center (SOC) analyst's job is to monitor an organization's IT infrastructure for potential threats. These professionals usually work as members of a large security team consisting of multiple analysts and cybersecurity engineers. The top skills of a SOC analyst include network defense, incident response, computer forensics, ethical hacking, reverse engineering and threat hunting, depending on the role within the SOC.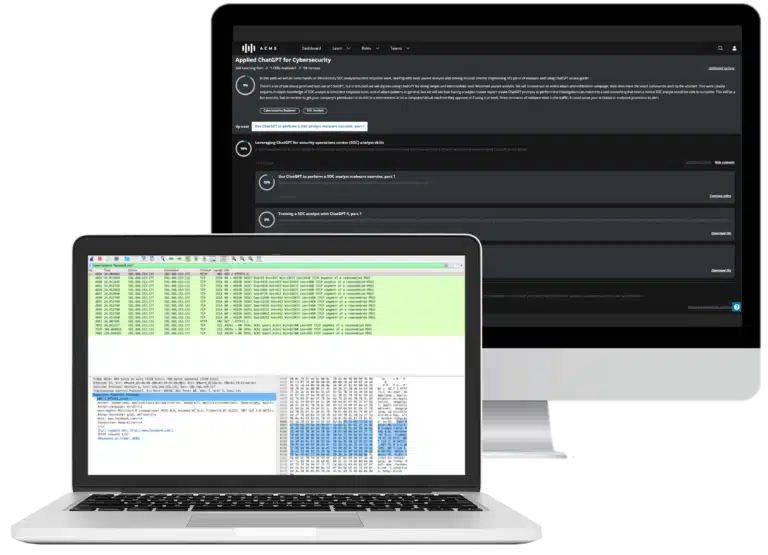 ChatGPT: Self-paced technical training

Take our introductory training to teach you how to securely use ChatGPT to investigate SOC & Incident response issues. Book a meeting with our team to learn more.
SOC analysts typically hold a bachelor's degree in computer engineering or computer science and may also hold one of the following certifications:
CompTIA Security+:

Provides a broad baseline of cybersecurity knowledge and skills for entry-level security roles.

CompTIA Cybersecurity Analyst (CySA+):

Trains professionals to proactively monitor, capture and address IT network findings. 

EC-Council Certified SOC Analyst (CSA):

Teaches Tier 1 and Tier 2 analysts to perform entry-level and intermediate tasks. 

EC-Council CyberOps Associate:

Covers new attack vectors, pentesting and hacking tools, and real-world malware analysis.

Cisco Certified CyberOps Associate:

Equips professionals with practical knowledge of tasks performed in SOC environments.
What is the average SOC analyst salary?
A SOC analyst's salary depends on several factors, including experience, location and responsibility level. According to Glassdoor, the estimated pay for a SOC analyst is around $98,800 in the U.S., but professionals typically earn an average salary of $68,354 per year. The estimated additional pay is $30,449 per year, which may include profit sharing, bonuses, tips and commissions.
ZipRecruiter says that SOC analysts earn as much as $96,811 annually in the U.S. The research firm states salaries could be as low as $24,000 and as high as $150,500, but most SOC analysts currently earn between $75,000 and $119,500. Only top professionals make $140,500 annually across the United States.
According to Salary.com, the average salary for a SOC analyst in the U.S. is $94,807. However, it's typical to see the figure vary, with most analysts earning between $80,755 and $113,564.
Different sites list different averages for SOC analyst salary, with most factoring in the additional pay into the salary figure. If you average the salaries shown  above, you will get $96,806. This is close to the figures the three job sites mention for the yearly average SOC analyst salary in the United States.
Average SOC analyst salary by city (Salary.com)
Salary for SOC analysts can vary significantly by location. Naturally, it is highest in the cities where demand for SOC analysts is the strongest. Below, we've shown the average salary of analysts in several cities.
2022 Average SOC Analyst Salary by City
City
Salary (Avg.)
San Francisco, California
$118,509
New York, New York
$114,053
Boston, Massachusetts
$106,819
Washington, District of Columbia
$105,539
Chicago, Illinois
$100,580
Dallas, Texas
$94,191
Miami, Florida
$92,295
Although employers in most cities match the national salary range for SOC analysts, it is possible to earn more in some areas. As of this writing, San Francisco is the city with the highest SOC analyst salary at $118,509.
Average SOC analyst salary by experience (Glassdoor)
It's only natural that SOC analysts with more experience will have a higher average salary than analysts with less experience. Without factoring in additional pay of $30,000 above base pay on average, here are the earnings of SOC analysts with varying levels of experience:
Years of experience
Average salary (base)
0-1 years
$64,187
1-3 years
$68,311
4-6 years
$71,392
7-9 years
$75,428
10-14 years
$80,622
15+ years
$88,197
As you can see, having more experience in the field translates to a higher salary. SOC analysts with 4-6 years of experience earn an average of $71,392 per year, whereas analysts with 10-14 years of experience earn an average of $80,622 per year. All salaries for SOC analysts with 4+ years of experience are above the average base salary ($68,354) for the position. Entry-level analysts earn a little less than the base salary. 
Average SOC analyst salary by job role (Glassdoor)
Another determining factor for how much you can expect to earn as a SOC analyst is your job position. Like your location, the role can significantly affect what you are paid annually. Here are examples of the average annual salaries of SOC holders based on different roles:
Job role
Average salary (base)
Securities Analyst II
$67,993
Network Security Analyst
$85,181
Cloud Security Analyst
$77,514
Global Security Analyst
$76,600
SOC Architect
$117,975
Information Security Manager
$119,718
Senior Security Consultant
$119,773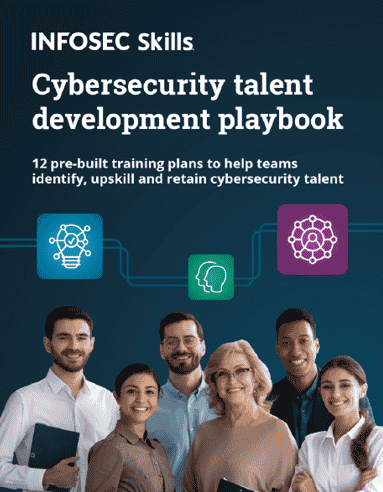 What should you learn next?

From SOC Analyst to Secure Coder to Security Manager — our team of experts has 12 free training plans to help you hit your goals. Get your free copy now.
What are the benefits of becoming a SOC analyst?
Salary prospects are good for SOC analysts. In addition, you get to work in the SOC (security operations center) facility that uses top-level security measures to protect the physical assets it houses. This gives you peace of mind that you are working in a safe environment. Using a dedicated facility, SOC teams of experts provide high-quality security services, usually seven days a week.
The position of SOC analyst also has an exciting job outlook. As cyber threats become more sophisticated, organizations will hire more senior security analysts to ensure they can address problems faster. According to the Bureau of Labor Statistics, 141,200 security analysts were needed in 2020, and another 47,100 will be required by 2030. Your employer will reward your knowledge and skills with a good salary.
Check out our SOC analyst career hub for more information on SOC analyst careers.
Sources: