SOC analyst
Cybersecurity analyst job description
Are you the type of person who likes to work things out from first principles? If someone tells you the Earth revolves around the sun, do you need evidence to prove it? Do you find yourself analyzing everything you come across, especially when it involves technology? If so, a career as a cybersecurity analyst may be perfect for you.
How much does a security analyst make?
As a U.S.-based cybersecurity analyst, you should expect an average base salary between $77,000 and $85,000, not including bonuses or other compensation, according to March 2022 data from various salary websites:
Payscale: $77,201
Glassdoor: $79,934
Indeed: $85,386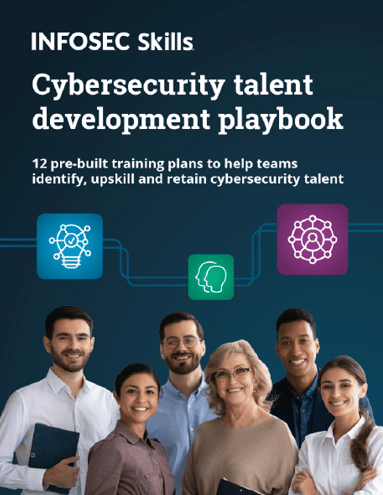 FREE role-guided training plans

Get 12 cybersecurity training plans — one for each of the most common roles requested by employers.
Cybersecurity analyst job description
A cybersecurity analyst either works directly for an organization as a staff member or as a consultant, possibly working for several companies at any given time.
The title cybersecurity analyst is just one variant. Similar roles and titles include information security analyst, security operations center (SOC) analyst and security analyst. They all basically have the same job description and carry out the same tasks.
As a security analyst, your overriding duty is to implement systems that protect your organization from the specter of cyberthreats. What this means, in reality, is a list of tasks that come together to perform that duty.
Typical responsibilities of a cybersecurity analyst include:
Being highly knowledgeable about the cybersecurity threatscape (and keeping up to date with the security industry)

Understand and evaluate security threats on those threats to your organization and perform a risk analysis of threats

Use your powers of investigation to look into any breaches and other security incidents that occur

Help to design secure networks and determine best practice methods

Document incidents and generate reports for team members and key staff

Work with the security team to help develop security policies and implement them

Make decisions about the best tools for any given security issue (this may include evaluation of products)

Work with other security team members to augment their role and advise on issues. For example, help out with ethical hacking by pentesters

Involvement in the monitoring and audit of systems and processes such as identity and access management. This may involve using security methodologies such as

zero-trust security

and monitoring their success

Help to deliver cybersecurity awareness training

Liaise with colleagues and management around cybersecurity issues and strategy. This will require good report writing skills and general communication skills
The role of cybersecurity analyst is usually based on-premise. However, if you work as a consultant analyst you will need to travel to client's offices to carry out various duties.
Qualifications and skills of a cybersecurity analyst
To become a cybersecurity analyst, you need to acquire a certain set of skills. Qualifications and certifications certainly help, too.
Skills
Have a deep interest in computing and cybersecurity

Problem-solving capabilities

Highly knowledgeable about computers, including networks, operating systems, applications and web apps

Practical knowledge of pentesting

Practical understanding of the application of a variety of security tools

Understanding of the application of human-centered security such as security awareness training

Team player

Great communication skills, both written and verbal

Last but not least, exceptional analytical skills and a mind that likes to delve into problems
Qualifications
Cybersecurity analysts often have a bachelor's or master's degree in a subject such as information systems. A degree in computer science or similar is useful, but other subjects, including physical sciences like physics and mathematics, are also attractive to employers: they show you have been trained to solve problems in an analytical manner. Some organizations are loosening their degree requirements and instead focusing on certifications or real-world projects and experience.
It is, however, not mandatory to have any degree, at any level. You could potentially start off in another cybersecurity role, perhaps as an intern, and move into an analyst role as you build up experience.
Certifications and competitions
A number of countries run schemes and competitions to attract talent into cybersecurity. If you are a novice, these can be useful kickstarters for your career. For example, the UK has the "Cyber Security Challenge UK." In the USA, there are a number of programs such as the CyberCorps scholarships or Infosec Accelerate scholarships.
In addition, there are several relevant certifications that can boost your security analyst career. Just looking at CompTIA, their Security+ and CySA+ (cybersecurity analyst) certifications align with many tier 1 and tier 2 SOC analyst roles.
Cybersecurity analyst to the rescue
A career as a cybersecurity analyst is a demanding one but also very satisfying. Being on the front line of cybersecurity, you will be intrinsically involved in stopping the bad guys. A very satisfying, if demanding, place to be. And cybersecurity analysts truly can save the day, with their deep knowledge of cybersecurity threat prevention and ability to truly understand what we are up against in the complex world of cybersecurity.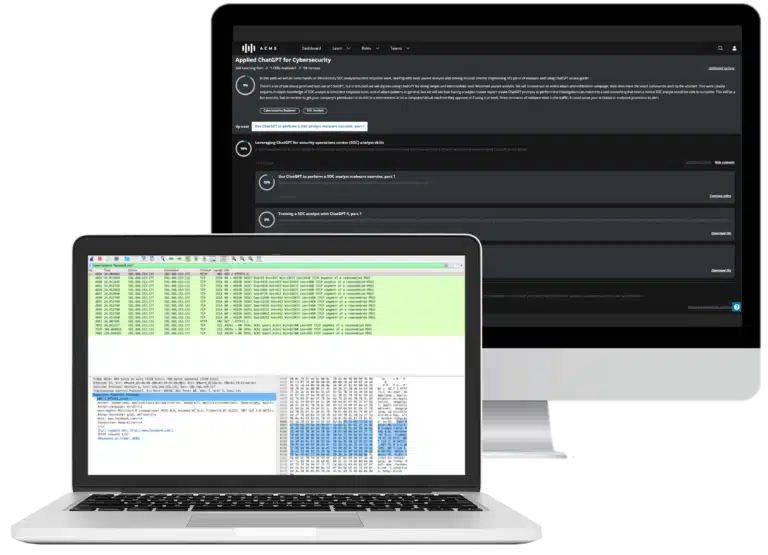 ChatGPT: Self-paced technical training

Take our introductory training to teach you how to securely use ChatGPT to investigate SOC & Incident response issues. Book a meeting with our team to learn more.
Sources