Penetration tester
Penetration tester career path
Are you interested in a career as penetration tester? If you have "a thorough understanding of pentesting methodologies and vulnerability assessments, as well as the ability to exploit systems and effectively communicate findings," then this might be the right field for you.
How does an IT professional become a penetration tester? There is no single answer; in fact, pentesters come from different walks of life. They might be network administrators or engineers, system or software developers, graduates with IT security degrees or even self-taught hackers. Regardless of what skills and knowledge the professional already has, all pentesters need to acquire the right mix of formal knowledge and hands-on, practical experience that allows them to be successful in the profession. To do this, they need training, the drive to always stay current with the latest technologies and the ability to stay a step ahead of hackers.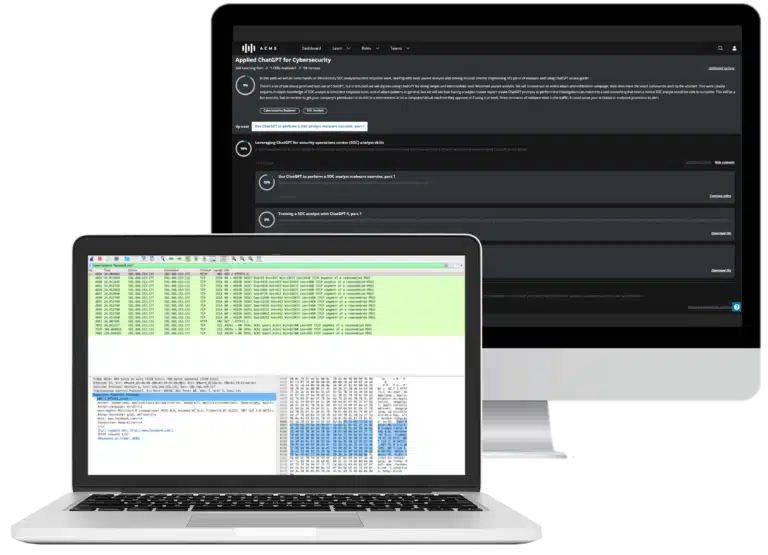 ChatGPT: Self-paced technical training

Take our introductory training to teach you how to securely use ChatGPT to investigate SOC & Incident response issues. Book a meeting with our team to learn more.
Pentesters are in high demand, as there is a shortage of real talents in this field. If interested, then you will find information in this article that provides a clear picture of possible career paths and learning opportunities. 
Penetration testing career paths and certifications
One of the most common career paths for penetration testers is fairly standard: a formal degree in an information technology discipline or cybersecurity, a job as a systems or network administrator, specialized training in ethical hacking and a transfer to a position in security. As mentioned, however, penetration testers can also follow unorthodox paths; some do not even have formal degrees and start their career thanks to personal knowledge and skills, augmented by specialized training courses and certifications. 
Many credentials are available for professionals. It is normally a good idea to start with a more general option like the CompTIA Security+, then progress to more specific programs like the Certified Ethical Hacker (CEH). This vendor-neutral credential from EC-Council is for intermediate-level professional information security specialists in ethical hacking and sets the standard of minimum knowledge needed to excel in the profession.
A number of internationally renowned accrediting bodies provide specific pentesting credentials for professionals moving on in their careers, including:
Infosec Institute Certification

Certified Penetration Tester (CPT)

Certified Expert Penetration Tester (CEPT)

Certified Mobile and Web Application Penetration Tester (CMWAPT)

Certified Red Team Operations Professional (CRTOP)

EC-Council (International Council of E-Commerce Consultants)

Licensed Penetration Tester (LPT)

Certified Ethical Hacker (CEH)

Certified Security Analyst (ECSA)

Global Information Assurance Certification (GIAC)

Penetration Tester (GPEN)

Web Application Penetration Tester (GWAT)

Exploit Researcher and Advanced Penetration Tester (GXPN)

Computing Technology Industry Association (CompTIA)

PenTest+

Advanced Security Practitioner (CASP)

Mile2

Certified Penetration Testing Engineer (CPTE)

Offensive Security

Certified Professional (OSCP)

International Information System Security Certification Consortium (ISC)²

Certified Information Systems Security Professional (CISSP)
Certification details
Next, we'll look at a few options and training possibilities during your certification journey.
Infosec Institute's CPT is an entry-level certification that tests the ability to apply knowledge and skills in practice; a credential that has testers exploit security vulnerabilities in Web-based applications, networks and systems. The CEPT, on the other hand, takes the professional to the next level and tests their ability to manipulate Windows, Linux and Unix shellcode and exploit code. 
And what about CRTOP? As one of the important duties of pentesters is to perform a threat assessment and formulate analytic responses to relay findings to infrastructure and development security teams, the CRTOP credential can be a great cert to obtain which has candidates able to demonstrate their ability to perform a comprehensive red team assessment.
For security personnel whose job duties involve assessing target networks, systems and applications to find vulnerabilities as required during a penetration test, GIAC's GPEN certification is ideal. In this it's much like the GXPN credential, which certifies that candidates have the knowledge, skills and ability to conduct advanced pentests. The GWAPT certification instead focuses on Web application pentesting; for this credential, candidates ought to know how to profile an application and look for weak areas.
Mile2's CPTE examination for certification tests information based on the five key elements of pentesting: information gathering, scanning, enumeration, exploitation and reporting.
CompTIA's PenTest+, on the other hand, is unique because the certification requires a candidate to demonstrate their ability and knowledge "to test devices in new environments such as the cloud and mobile, in addition to traditional desktops and servers," as CompTIA, Inc. describes.
The EC-Council provides its own professional development roadmap to help guide a pentesters in his or her career progression from entry-level choices to advanced credentials.
While the CEH tests knowledge in finding and exploiting vulnerabilities, the ECSA goes a step further by addressing the methodologies and the framework in which testers move. To prove ability and knowledge professionals can tackle the LPT exam, which simulates a real penetration test and is complete with a follow-up report to the customer. This credential is based on a hands-on test session geared towards the application of "hard-core" hacking exploitation skills much like those tested by the OSCP.
The Offensive Security (OffSec) certification available for that particular path has a course curriculum and training approach that is rigorous and well-respected in the industry. "This sector, as OffSec states, was born out of the belief that the only way to achieve sound defensive security is through an offensive approach — i.e., to proactively test security measures before a real intruder does. If this is your philosophy, then it's time to know what it takes to become an OSCP who provides security solutions, network testing and more."
Training options for pentesters
Training for a career in pentesting is a varied endeavor. Much of the knowledge and experience is built through practice; professionals can look to books for formal knowledge as well as attend related conferences to share information with like-minded peers. Also, as the certifications can provide a guiding path through the knowledge required of these professionals, training to pass those exams is a great option and can be easily found online through a variety of sources.
What to expect from a penetration testing career
As hackers continue to evolve and develop new sophisticated attack methods, making it increasingly difficult to defend systems, it is crucial for entities to take active measures to protect their assets. In many cases, this means confiding in a trained cybersecurity or information security professional who is specialized in penetration testing.
Note, however, that, "ethical hacking" is not the same thing as "penetration testing." Though they are very closely related and often used interchangeably, they have a different objective, focus and outcome. (See Ethical Hacking vs. Penetration Testing.) Ethical hacking covers a wider range of techniques to penetrate systems and can include pentesting. Pentesting is a more focused approach and includes cybersecurity assessments of specific systems.
So why hire pentesters? Professionals certified in pentesting can give company managers the assurance they will look for weak points in less traditional ways and make a realistic assessment of a company's "cybersecurity posture" by scanning and penetrating their network (with the consent of the organization). Pentesters are, in essence, the go-to "white hat" hackers hired to provide security testing as a service. They take a closer look at the IT Infrastructure and find any environmental vulnerabilities in order to identify potential breach points, as well as determine whether unauthorized access or other malicious activity is possible or has taken place.
A penetration testing career can be extremely rewarding — not only in the monetary sense but also in terms of job satisfaction and progression. Professionals obviously shouldn't expect their job to be anything like a hacker in a Hollywood movie, but the need for creativity and innovation in the techniques used and the requirement of keeping always up-to-date in the field, together with the necessity to tailor the approach to very different IT environments and/or malicious hackers ways, can really make this job much more engaging than other IT positions.
If you want to be a penetration tester, then it is a good time to become one. Professionals experienced in pentesting can be highly rewarded in terms of salary and job roles. 
Conclusion
These days, companies see the real benefits of a penetration testing. They can use pentesting to get a picture of their current security posture, detect cyber-related attacks and respond accordingly. Professionals in that field can provide valuable information that, in turn, can ensure business continuity by helping to create solutions to safeguard the data traversing the network while reducing risks and ensuring stability and uptime for the organization. For that reason, penetration testing can be one of the most uniquely exciting career paths an IT security SME might undertake.
It's a great time to pursue a career in pentesting, too. This is due to a global shortage of experienced and talented professionals capable of using "ethical" hacking techniques to find system flaws in a targeted environment. Although different than other IT roles, pentesters can begin their career in less orthodox ways. Even when lacking advanced formal education, ample possibility for training and certifications are available to progress in this career.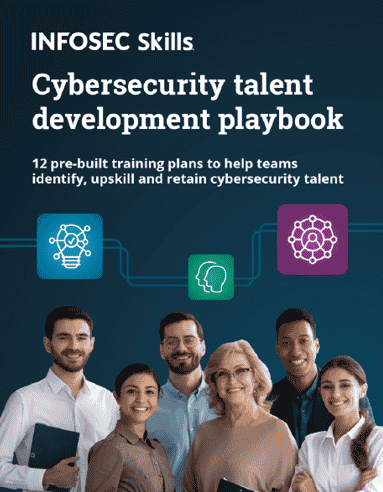 What should you learn next?

From SOC Analyst to Secure Coder to Security Manager — our team of experts has 12 free training plans to help you hit your goals. Get your free copy now.
Sources