IT auditor
What does an IT auditor do?
In the world of cybersecurity, the position of IT auditor has become very significant and is a growing occupation, with thousands of job openings now available in the U.S. This growth has been fueled by new regulations and compliance requirements such as Sarbanes-Oxley. 
If you're considering a career as an IT auditor, you are probably interested in what you'll do. In this post, we'll provide you with everything you need to know about what an IT auditor does.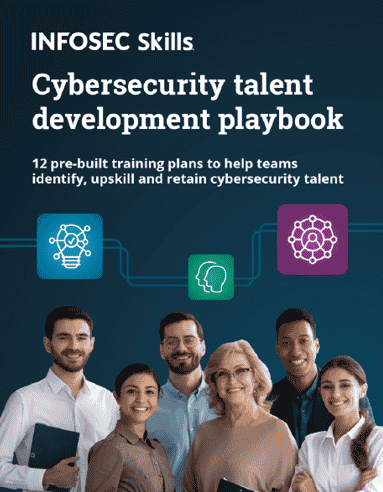 What should you learn next?

From SOC Analyst to Secure Coder to Security Manager — our team of experts has 12 free training plans to help you hit your goals. Get your free copy now.
What is an IT audit?
First, it's important to define exactly what an IT audit is. Simply put, it's the process of collecting and evaluating an organization's information systems, practices and operations. In this process, an IT auditor not only looks at the physical controls but also the business and financial controls within a company.
The audit takes place to ensure that a business is compliant with legislation, ensuring that their data and records are secure. The IT audit is just an assessment and provides recommendations to fix any gaps or challenges.
What is an IT auditor?
While an IT auditor may have various responsibilities, their main job is to lead projects that improve internal processes and performances. They report problems related to IT systems, analyze data and increase internal controls. Much of their work time is spent collecting and reviewing data from databases, software programs and information management systems. 
An IT auditor may work in a variety of industries, with the most common being technology, finance, healthcare and education.
What are an IT auditor's job duties?
Job duties will vary and often are dictated by the industry. For example, an IT auditor in the financial world will focus on evaluating the effectiveness and competence of the company's IT systems and internal controls against policies and regulations. This may require that the IT auditor research, interpret and evaluate compliance expectations in relation to contractual requirements or government regulations.
IT auditors also work with external auditors when these roles are needed. They also help guide the company's practices regarding accounting discrepancies, compliance weaknesses and internal controls.
When an IT auditor has completed an audit, he or she will then spend time preparing results for presentation to stakeholders, including shareholders, leadership or regulatory bodies. In a final report, the IT auditor will share recommendations to improve processes, along with mandatory corrective actions.
They regularly conduct ad hoc internal reviews and operational audits of IT and help support the company's efforts in business ethics, risk management, organizational structure, business processes and governance oversight.
What job skills do IT auditors need?
There are several job skills that the best IT auditors possess. Attention to detail is a must because you'll be looking deeply at lots of data, trying to find any anomalies. You'll also, of course, need a deep understanding of IT systems, infrastructure and applications. 
Furthermore, it helps to have great communication and interpersonal skills, as you'll be presenting findings to many different groups and will need to convey the significance of these and what to do next. Being analytical and curious by nature are also beneficial skills to have. With these foundational skills, you'll be better able to problem-solve and come up with creative solutions to meet the needs of your company and ensure compliance with regulations.
Being highly organized is another must-have. As you'll be balancing multiple projects and competing priorities, you'll have to have a good grasp on how to prioritize so that deadlines are met and milestones achieved.
What type of training is necessary for an IT auditor?
There are several certifications that have become increasingly important to the role of IT auditor.
Certified Internal Auditor (CIA)
The CIA is the only globally-recognized certification for internal auditing. This certification requires an exam that will test your knowledge on internal auditing practices. Earning this certification will reflect that you have a deep understanding of the international standards for the professional practice of internal auditing.
Not only will this certification up your skill set and make you a more desirable candidate, it could also increase your compensation. According to the Institute of Internal Auditors, it could net you an additional $38,000 per year.
Certified Information Systems Auditor (CISA)
The CISA certification helps individuals build their knowledge of auditing information systems. The training includes learning about the tools and guidelines used in the IT auditing process. Additional topics covered include business continuity, enterprise IT governance and common security controls. This certification is earned through ISACA via an exam that covers five areas:
Process of auditing information systems

Governance and management of IT

Information systems acquisition, development and implementation

Protection of information assets

Information systems operations, maintenance and service management
In addition to passing the exam, you'll need five years of professional IS auditing experience to earn the designation.
Certified Information Systems Security Professional (CISSP)
CISSP is another certification that can boost your IT auditing career. Earning it proves that you know how to effectively design, implement and manage a cybersecurity program with best-in-class attributes. 
The certification is earned through the International Information System Security Certificate Consortium, or (ISC)2. The CISSP curriculum includes many information security topics in the common body of knowledge (CBK), including:
Security and risk assessment

Asset security

Secure architecture and engineering

Communication and network security

Identification and Access Management (IAM)

Security assessment and testing

Security operations

Software development security
To qualify for the certification, you'll need a minimum of five years of IT security work experience. One year may be waived if you hold a bachelor's or master's degree in information security.
Trends in internal auditing
Internal auditing is an evolving profession. External forces and the increasing demands of IT systems means that IT auditors have to be agile and ready to respond. Here are some trends in internal auditing worth reviewing if you are interested in this career path.
Communicating the importance of internal auditing
Many people within a firm may not understand the importance of internal auditing. They may think it's purely a compliance function or only pertains to SOX compliance. 
The reality is that an internal auditor does much more than that and is essential in the information systems ecosystem. An internal auditor adds value to the organization by performing a lot of testing and evaluating so that IT managers can focus on other duties.
Breaking cybersecurity into manageable components
Cybersecurity is vast and includes many components, which can be overwhelming. From a tactical perspective, IT auditors need to break cybersecurity into manageable components such as security policy, security organization and incident response. Cybersecurity should also be incorporated into all audit practices for broader transparency.
Integrated auditing
An integrated audit looks at the relationship between technology, financial and operational controls to establish an efficient internal control environment. This type of audit has become a bit of a buzzword in the industry, but its implementations are few and far between. One of the biggest issues is when an organization doesn't define what an integrated audit is to them and its objectives.
Conclusion
The career of IT auditor has a bright future, as almost every enterprise has the need to improve its controls and remain in compliance. I hope this walkthrough of the requirements and responsibilities of an IT auditor will help you to decide whether you'd like to pursue this course of study.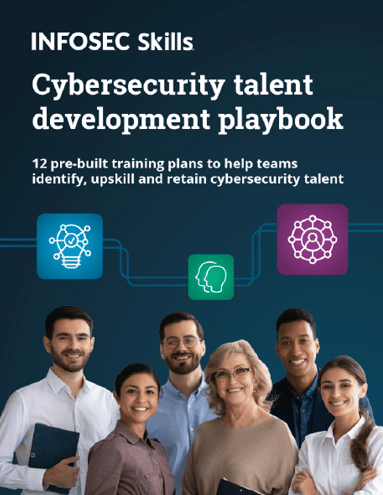 FREE role-guided training plans

Get 12 cybersecurity training plans — one for each of the most common roles requested by employers.
Sources