IT auditor
IT auditor salary
Introduction
Let's be honest — sometimes salary is one of the biggest actors in choosing a career. This can be the result of following your passion that leads you to two different roles (where you choose the one that pays the highest), directing your skills to the highest paid position your skill set fits, or just plain choosing a job that pays well.
This article will cover what you can expect in terms of salary for the role of IT auditor. This is an important role within an organization that can determine whether its IT information system effectively satisfies its needs or not. This article is a general guide to IT auditor salaries and will arm you with the information you need to determine if the role's salary is suitable for you.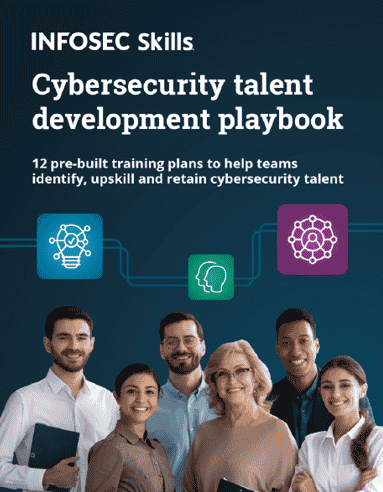 What should you learn next?
From SOC Analyst to Secure Coder to Security Manager — our team of experts has 12 free training plans to help you hit your goals. Get your free copy now.
IT auditor job description
The responsibilities performed by an IT auditor varies from organization to organization because the role focuses on organizational needs. IT auditors are responsible for analyzing an organization's IT systems, applications and processes to ensure that they meet the organization's operational, legal and governance needs. IT auditors also determine whether any security risks or other inefficiencies exist within organization IT systems.
More simply put, IT auditors are responsible for an organization's internal controls and risks of its IT systems.
IT auditor educational and experience requirements
Employers generally prefer candidates that have at least a bachelor's degree from a four-year college or university, with some preferring candidates with master's degrees. IT auditor salaries often depend upon intangible factors such as advanced experience and how knowledgeable you are so the more training and education you get will be reflected in your salary.
Most IT auditor jobs require at least two to five years of experience. This may seem like a small amount of experience to some, but this is indeed a minimum. The more relevant experience you gain, the higher your salary will likely be.
IT auditor certifications
Another factor that your salary can depend on is whether you have IT auditor certifications. There are different certifications available today, including:
CISA: Hosted by ISACA, the Certified Information Systems Auditor certification (CISA) is considered the gold standard of IT auditor certifications
GSNA: GIAC®️ Systems and Network Auditor
CIA: Certified Internal Auditor, hosted by the Institute of Internal Auditors
Some organizations require certifications but most simply prefer it — and they reward you for having one or more certifications with a higher salary.
IT auditor salary
First, let's define what a good baseline average salary is for an IT auditor. According to PayScale, the median salary for the IT auditor role is $65,131. This does not include $4,250 in bonuses and $2,870 in profit-sharing that should be expected. The good news is that even if you are ranked within the bottom 10% of all IT auditors, you can expect a median salary of $51,000. As mentioned earlier, other factors can influence this amount.
The biggest influence on the IT auditor salary is experience level, which is best understood by the numbers. According to PayScale, a mid-career IT auditor can expect an 18% increase over the national median salary, amounting to approximately $79,000. More seasoned and experienced IT auditors can expect a 31% boost in salary, resulting in approximately $87,800. Those in the late stage of their career can expect an 81% increase in salary, which is approximately $121,300. As you can see, by the time you make it to being a late-career IT auditor you will be making almost double the national median salary!
Another influential factor upon the IT auditor salary is your geographic region. Without a doubt, those living in major metropolitan areas and those areas with a higher cost of living will be paid more for a role than a comparable role in a smaller town with a lower cost of living. For examples of how much a geographic region can impact a salary, please refer to the figures below, which are based on a national average of $67,000:
New York: $93,130
Seattle: $73,700
San Francisco: $72,360
Houston: $71,020
Boston: $70,350
New York is clearly paying far higher median salaries because of its astronomical cost of living.
The funny thing is that sometimes the size of the metropolitan area does not help much with salary, although it is rare. Chicago is currently paying 98% of the national median salary for this role.
Conclusion
Being an IT auditor is both a challenging and rewarding career. You will get to use both your IT and internal audit skills at the same time and will command a solid salary in the bargain. If you are planning on shooting for the highest salary for this role, you should focus on getting as much education as possible, earning certifications and sticking with the role for several years. If you do this, you'll find that an incredibly handsome salary is your reward.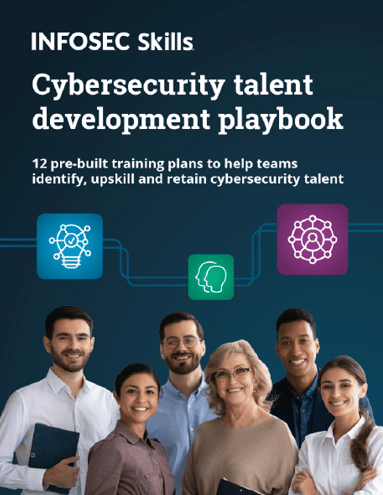 FREE role-guided training plans
Get 12 cybersecurity training plans — one for each of the most common roles requested by employers.
Sources
Description of an IT Auditor, Chron