IT auditor
IT auditor resume tips
Introduction
Resumes are powerful tools that are necessary to get most jobs today — especially those that require education and experience. They are often your first way to let organizations know what you are capable of and how you can fit into the organization, based on your skill set and knowledge level. IT auditor roles are no exception, and to be as successful as possible in your IT auditor job search, you will want a finely crafted resume to help you put your best foot forward.
This article will detail what to include in your resume and how to phrase what you are trying to say in order to maximize the positive impact that your resume can have. Keep in mind that this article should only serve as a guide and is not intended to be a substitute for a well-worded cover letter.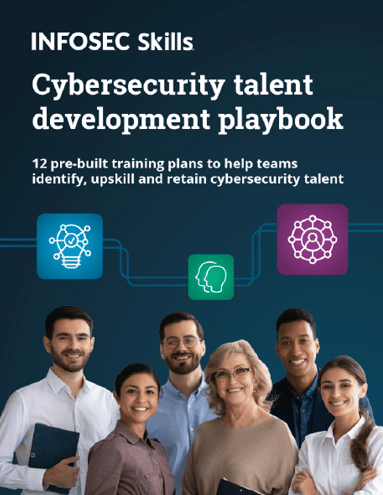 FREE role-guided training plans
Get 12 cybersecurity training plans — one for each of the most common roles requested by employers.
IT auditor resume tips
1. Use an IT auditor-focused career objective
You are probably already using a Career Objectives section, but are you using it as effectively as possible? Since Career Objectives is normally the first section in a resume, it is your first (and sometimes only) way to introduce yourself as the right fit for the role.
IT auditors typically perform detailed, high-level tasks for their organization, so make sure to include as much detail as you need to — but remember to not weigh down the HR professional with too much. You can also add your goals for the position, including how you plan to leave an impact on the organization. For example, you can say "I plan to develop and implement a comprehensive action plan that will ensure all organization needs are met and will identify all weak points within the organization's information system and execute resolution to meet information system standards."
2. Remember the attention span of your audience
Always remember that your audience is most likely an HR professional that already has a lot of tasks on their plate. Keep your resume as short as possible with all of your skills, education, experience and other qualifications in clearly headed sections.
When you create your section headers, do what makes sense to you to make it stand out. Examples can include using larger font, preferably in bold, and you can even choose all caps if it looks good. Your goal here is to catch the HR professional's eye quickly and effectively.
3. Start general and move towards specific
A good first section to include in your resume is a Summary of Qualifications section. This section should include a bullet list, or any other list that looks good, of general statements regarding your specific IT auditor skill set. You should not include general IT or technical skills, but rather those relating directly to the IT auditor role. For example, it should not say "Possesses a wide range of IT administration skills" but rather "Extensive background in all stages of the IT audit process and those required by regulatory standards."
The next skills you add should be more specifically related to the responsibilities you have previously had as an IT auditor. An example of this would be "Proven career track record assessing information system availability, integrity, and management."
The bottom of the list is where you will want to add your understanding of concepts relevant to being an IT auditor. It can include general concepts as long as you have fleshed out your more specific qualifications and skills above it. This is all geared toward the fast information digestion that the HR professional likely has.
4. Experience section
In your experience section, present your experiences in reverse chronological order and include as much relevant information as possible. Make sure you present your experience in a way that highlights the responsibilities and tasks you have done requiring an IT auditor skill set.
If you did not begin your IT career as an IT auditor (which hardly anyone has), try to present the skills you obtained as leading towards a career as an IT auditor. An example would be if you first worked in a help desk role and you were responsible for an asset audit — make sure to include that you performed an IT hardware audit pursuant to internal IT audit standards.
5. Education
A Bachelor of Science degree in Computer Information Systems, Computer Science, Information Technology or a related field is suggested for an IT auditor role. One helpful hint is to list any supporting courses you took, adding some details about how they might apply to the IT auditor role. If you took many courses that fit this bill, use the three that most apply to the IT auditor role.
6. Certifications
Certifications can be a very powerful part of a resume — in some cases, a certification or two can set you head and shoulders above the competition. For the IT auditor role, you will definitely want to list your IT auditor certifications first, and then all other IT and related certifications afterwards.
7. Technical skills
While the Technical Skills section may not be the eye-catching section, it may be a determinative factor later on in the hiring process when candidates are being compared. You need a comprehensive Technical Skills section that lists the most relevant skills to the IT auditor role first.
8. Personal interests
Scrap the Personal Interests section on your resume — plain and simple. This used to be a mainstay in many resumes, including ones in IT, but they do not really serve any purpose except piquing the interest of the HR professional selecting candidates. Do you really think that you will be hired for this integral role within an organization just because you share an interest in running with the hiring manager?
Conclusion
When you are searching for your next (or first) IT auditor role, your resume can make or break your chances for being considered for it. To maximize your chances of getting hired, you will need a fine-tuned resume that highlights what skills, experience and qualifications you have that align with the IT auditor role. This will leave you on at least equal footing with other candidates vying for this role, if not head and shoulders above.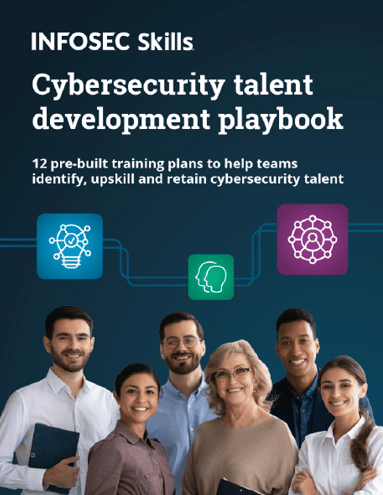 FREE role-guided training plans
Get 12 cybersecurity training plans — one for each of the most common roles requested by employers.
Sources
Information Technology (IT) Resume Tips and Examples

, The Balance Careers

Sample Resume: IT Auditor

, Dice Insights