Information security manager
Information security manager certifications
Introduction
For many organizations, the role of information security (IS) manager is both pivotal and strategically important. Among their many responsibilities are managing an organization's security team and assessing current organization technology for possible upgrades and potential vulnerabilities. 
This heightened importance for the organization requires a heightened standard of information security knowledge and skills. Certifications are a great way to verify this expertise, and to this end, most IS managers have at least one certification under their belt.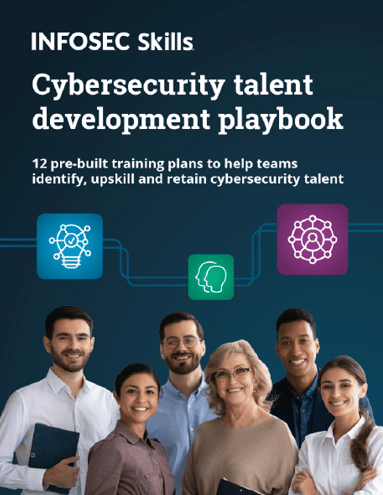 FREE role-guided training plans
Get 12 cybersecurity training plans — one for each of the most common roles requested by employers.
This article will detail IS manager certifications and will explore some of the best certifications for this role including the Certified Information Systems Security Professional certification (CISSP), the Certified Information Security Manager (CISM), the Certified Information Systems Security Professional-Information Systems Security Management Professional (CISSP-ISSMP) and the GIAC Security Leadership Certification (GSLC). 
CISSP
Certified Information Systems Security Professional, or CISSP, is an advanced-level certification hosted by (ISC)2. Its target audience is experienced information security professionals, and organizations seek information security professionals with this certification for the subject matter prowess it verifies. 
This certification covers a vast amount of information that IS managers need to know to excel in this role. To earn CISSP, you are required to pass a certification exam that covers eight domains of knowledge:
Security and risk management

Security architecture and engineering

Asset security

Communication and network security

Security assessment and testing

Security operations

Identity and access management (IAM)

Software development security
CISSP certification prerequisites
The advanced level of this certification comes with comparatively steep certification prerequisites. CISSP candidates are required to have earned at least five years of cumulative, paid work experience in two or more of CISSP's certification exam domains of knowledge. 
This seemingly strict standard is softened a bit if you have the right education or prior certification. CISSP candidates with a four-year college degree, or another certification hosted by (ISC)2 from an approved list, will only be required to have four years of work experience. 
CISM
Certified Information Security Manager, or CISM, is a management focused certification offered by ISACA. Falling somewhere between intermediate and advanced level in difficulty, this certification is one of the top two most demanded by organizations looking for an IS manager.
This management-focused certification verifies that the certification holder can competently design, oversee, manage and assess information security programs on behalf of organizations. The exam covers four domains of knowledge that are concentrated and packed with more information than meets the eye. These domains of knowledge are:
Information security governance

Information risk management

Information security program development and management

Information security incident management
CISM certification prerequisites
Like the other most sought-after certification, CISM has some professional prerequisites that must be satisfied prior to earning the certification. Candidates must have a minimum of five years of experience working in information security, and at least three of those years must be directly in information security management. 
As you can see, this certification is for those currently working in as an IS manager and not for a professional that is looking to use the certification as a springboard to this role. 
CISSP-ISSMP
The CISSP is one of the top two certifications that organizations demand of an IS manager. It focuses on many facets of security, with management being just one of them. To provide IS managers with a more management-focused certification, the CISSP-Information Systems Security Management Professional concentration certification was released to meet this need.
While not as difficult as CISSP, the ISSMP concentration certification still covers a good amount of material that is pertinent to IS managers on a deeper level than CISSP, which is a daunting challenge in itself! Its certification exam covers six domains of knowledge, which are:
Leadership and business management

Systems life cycle management

Risk management

Threat intelligence and incident management

Contingency management

Law, ethics and security compliance management
CISSP-ISSMP certification prerequisites
CISSP-ISSMP certification candidates need to have previously earned a CISSP certification and it must be in good standing as well as have two years of paid, cumulative full-time work experience within at least one (or more) of CISSP-ISSMP's six domains of knowledge. As such, this certification is more the icing on the cake of an IS manager's career and less of the certification that will get their foot into an organization's door. 
GSLC
The GIAC®️ Security Leadership Certification, or GSLC, is an intermediate-level certification offered by (as you probably have guessed by now) GIAC. This relatively new certification covers a broad array of the different areas of information security that IS managers and others involved in information security leadership need mastery over for the high level of expertise their roles demand.
GSLC covers a long list of objectives that really touches upon every corner of the diverse, multi-faceted world of information security. These objectives are:
Cryptographic applications

Cryptography concepts for managers

Incident response and business continuity

Managing a security operations center

Managing application security

Managing negotiations and vendors

Managing projects

Managing security architecture

Managing security awareness

Managing security policy

Managing system security

Managing the program structure

Network monitoring for managers

Network security and privacy

Networking concepts for managers

Risk management and security frameworks

Vulnerability management
GSLC prerequisites
Unlike the other certifications explored in this article, there are no pre-requisites to earning the GSLC certification. Do not let this flexibility fool you — the comprehensiveness of exam objectives demands the knowledge, skills and expertise in information security than only an experienced professional will be able to muster.

Conclusion
Becoming an IS manager is a process that may take an information security professional years to arrive at, and not without long-earned knowledge, skills and expertise that only those who are well-seasoned have. IS managers have a number of solid certifications to choose from and whichever one you choose will go to both verifying your expertise and distinguishing yourself among your peers. 
The interesting thing about IS manager certifications is that most are for those already in the field, with the exception of GSLC, which makes it this author's pick of a certification for those looking to become an IS manager.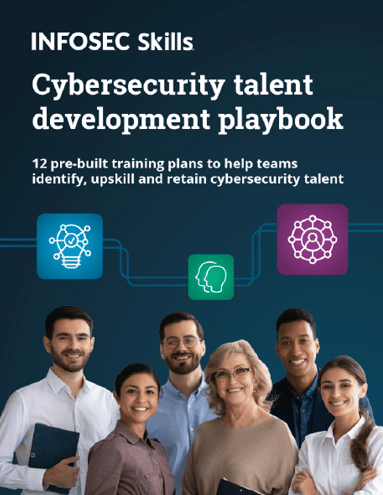 FREE role-guided training plans
Get 12 cybersecurity training plans — one for each of the most common roles requested by employers.
Sources