Information security manager
Average PMP Salary
The Project Management Professional (PMP) certification by the Project Management Institute (PMI) is one of the most well-known and recognizable credentials within the IT industry today. Its popularity is because it can help you succeed in a growing profession, advance in your career and help boost your earnings, with the median salary for those holding the PMP certification continuing to grow considerably.
Obtaining the PMP certification can open up more career opportunities for professionals, whether directly or indirectly, leading project tasks and is sure to help them stand out in a competitive job market.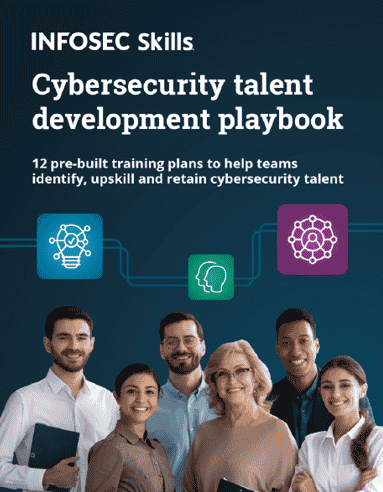 What should you learn next?

From SOC Analyst to Secure Coder to Security Manager — our team of experts has 12 free training plans to help you hit your goals. Get your free copy now.
Salary overview
Attractive salaries are offered worldwide for in-demand project managers. As shown in PMI.org Salary Survey Snapshot (2022), the five best countries to work as a project manager in 2023 are Switzerland (median salary: $140,983), the United States (median salary: $115,000), Australia (median salary: $113,664); Germany (median salary: $106,498), and the Netherlands (median salary: $101,711).
According to Salary.com, a project manager in the United States earns a median salary of $71,445, whereas, per Glassdoor, Inc., the average salary is $78,506 (total pay is $84,849). The average salary for Payscale.com is $73,495.
Things change when considering the salary of certified professionals. According to PMI's Earning Power: Project Management Salary Survey, professionals with a PMP certification report higher median salaries than those non-certified — 16% higher on average across the 40 countries surveyed. Obviously, the percentage increase in median salary among PMP certification holders varies considerably from country to country.
According to Salary.com, a project management professional (PMP) in the United States earns between $69,069 and $253,748 as of May 2023 (median base salary is $161,408). Glassdoor, Inc. reports a total pay for a PMP of $110,514. The average salary for Payscale.com, instead, is $114,000.
The Certification Magazine's 2023 Salary Survey reports the PMP certification as the fourth highest paying one of the 1,200 surveyed, with an average base salary for U.S.  professionals of $147,060 and $117,900 worldwide.
PMP salary by job
Salaries for PMP professionals vary significantly according to the job held and the industry they work in. Below are a few examples of average pay reported by PayScale.com (as of May 10, 2023): 
Project Manager, (Unspecified Type/General)     

$91,632

Senior Project Manager, IT      

                   

             

$121,046

Project Manager, IT       

                                             

$100,591

Technical Project Manager      

                   

             

$108,323

Sr. Project Manager, Operations                              

$108,828

Senior Project Manager, Construction         

         

$123,588

Project Manager, Engineering

                                 

$110,015
PMP salary by location
Employers often need to attract the best talents by paying top dollar. So, where do Project Management Professionals (PMP) earn more in the U.S.? Below are some average salaries according to Salary.com:
Los Angeles, CA    $181,213 per year

New York, NY        $189,655 per year

Houston, TX          $164,233 per year

Seattle, WA            $178,098 per year

 

Atlanta, GA           $158,534 per year

Washington, DC   $179,680 per year
PMP salary by years of experience
Below is the average total pay of a Project Manager (PMP) when considering years of experience, according to Glassdoor, Inc.:
Less than 1 year 

       

$96,960

1 to 3 years         

       

$103,372

 

4 to 6 years         

     

$111,208

7 to 9 years         

       

$117,231

10 to 15 years     

       

$128,400

More than 15 years   

$142,857
 Job outlook for project managers
According to the latest PMI's Talent Gap report, to fill all the project management-related positions expected to open by 2030, a whopping 2.3 million people will be needed each year. Demand is high as companies "focus on hiring problem solvers and relationship builders who can help them drive change and deliver strategic value." Project management professionals have the right mix of technical competencies, leadership skills and business savviness that businesses in all markets need today to stay competitive. 
Positions like that of cybersecurity project managers require professionals who can demonstrate they are fully qualified to hold such a challenging role. Recruiters will look for relevant educational backgrounds, work experience, and related certifications, proving the applicant has the updated knowledge and skills needed to succeed. The PMI's PMP certification can give professionals a competitive advantage, whether they are recent graduates or seasoned professionals in managing enterprise-level projects and whatever project manager cybersecurity positions and markets, including project management careers in the military and private sector they are working in.
This well-regarded qualification has shown to be of value to the job market. Getting certified is taking that extra step in your professional development. It demonstrates excellence in the field and can give you a deep sense of personal satisfaction and launch you on a PMP career path that can lead to a brighter professional future and higher salaries.
According to the PMI Fact File Stats, over 1,200,000 people worldwide actively hold the PMP qualification. Will you be next on this list?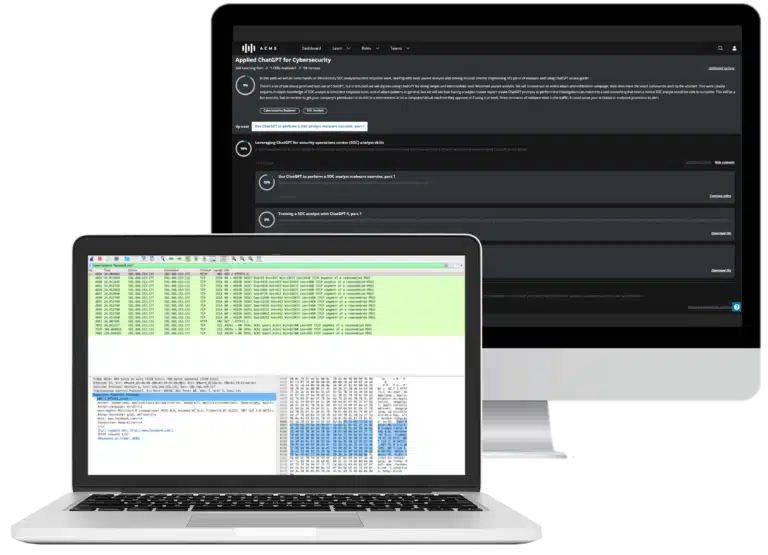 ChatGPT: Self-paced technical training

Take our introductory training to teach you how to securely use ChatGPT to investigate SOC & Incident response issues. Book a meeting with our team to learn more.
PMP exam details, process and certification status
The PMP certification is accredited against the ISO 9001 and ISO/ANSI 17024 standards. To be certified, a professional must meet education and experience requirements (depending on whether the applicant has a four-year degree) and pass an exam. The test lasts 230 minutes and entails answering 180 questions (with 175 scored questions and five pretest questions) which cover the following three exam domains and weights: people (42%), process (50%) and business environment (8%), as per the latest January 2021 update.
Questions are a combination of multiple-choice, multiple responses, hotspot, drag and drop and limited fill-in-the-blank. Upon completion, the computer notifies the candidate of whether they have passed or failed the exam and displays the candidate's proficiency level in each of the domain areas.
PMP exam process: Only candidates with certain education and professional experience requirements are eligible to sit for the PMP exam. The member price is $405, and the non-member price is $555. Scheduling a test date requires a unique PMI eligibility ID. When ready, "Log in to PMI.org and navigate to 'Review Application Status' under my PMI. Click 'Schedule Exam.' You will be directed to schedule your online proctored exam through Pearson VUE."
PMP renewal You maintain the qualification as long as you have an active credential status. This is accomplished by earning professional development units (PDUs), which are needed to fulfill continuing certification requirements (CCRs). A professional must earn 60 PDUs per three-year cycle to maintain certification.
Review the PMI PMP Examination Content Outline – January 2021 for the certification. Also, consider other PMP study resources, including a PMP Boot Camp, before you sit for the exam.