Cybersecurity manager
How to become a cybersecurity manager
A cybersecurity manager is an IT professional who oversees security systems and teams, identifies potential network vulnerabilities and devises strategies to counter the methods cybercriminals use to infiltrate information systems. Doing so can help the organization to prevent the loss of important data such as employees' Personally Identifiable Information (PII), valuable trade secrets and customers' credit card information.
In addition, the cybersecurity manager also saves time and money when information systems come to a standstill. To prevent a halt, he or she deploys necessary security controls on all information systems and networks.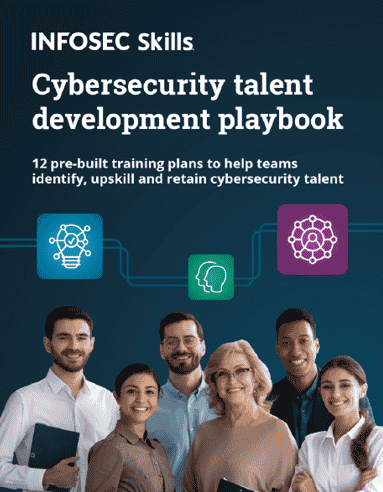 What should you learn next?

From SOC Analyst to Secure Coder to Security Manager — our team of experts has 12 free training plans to help you hit your goals. Get your free copy now.
Though a cybersecurity management program is one of the crucial factors in organizations' overall success, there is no universal standard to design and implement this framework. However, Cisco provides a Cybersecurity Management Framework which focuses on the following discrete areas:
Executive management
IT risk management
Cybersecurity and IT assurance
Cybersecurity intelligence
Secure systems
Secure applications
Secure network
In this article, we'll look at some useful information about a cybersecurity manager's job requirements, roles and responsibilities, job opportunities and salary projections.
What are the job requirements of a cybersecurity manager?
Academic degrees
If you are looking for a cybersecurity manager job, you must obtain the industry knowledge and gain the hands-on expertise employers are looking for. Earning a college degree can be the first step in this regard. The following sections will elaborate on degree requirements.
Please note: The interview stage is also worth mentioning and cannot be underestimated. You may be asked how you communicate complex information security concepts with a team, how you mitigate a security breach or how security measures should be implemented.
Bachelor's degree
Many employers require four-year bachelor's degree for cybersecurity manager jobs. The degree should be in one of the computer disciplines such as computer sciences, cybersecurity or any other IT-related discipline. Having experience in the relevant field is a major plus point, too.
Master's program
A master's degree is required for upper-level cybersecurity managers. The program must be in computer sciences, cybersecurity, network security or in any other IT-related field. Some examples are the Master of Information and Cybersecurity (MICS) offered by UC Berkeley School and Master of Information or Master of Cybersecurity and Leadership (MCL) offered by the University of Washington, Tacoma – Milgard School of Business.
Certification Requirements
The CISSP, CISM and CompTIA CASP+ certificates are in high demand by employers for cybersecurity managers' jobs. Below is the list of certifications, some or all of which may be required for this job category:
Certified Information Systems Security Professional (CISSP)
Certified Information Systems Security Professional (CISM)
Information Systems Security Management Professionals (CISSP-ISSMP)
GIAC Security Leadership (GSLC)
Having more than one degree or certification can provide you a competitive edge over other candidates. In addition, employers also consider the candidates who have long work experience in the relevant field. The most-requested skills for a cybersecurity manager are listed below:
Information security
Information systems
Security operations
Linux
NIST Cybersecurity Framework
Vulnerability assessment
Project management
Network security
Information assurance
What are the roles and responsibilities of a cybersecurity manager?
According to the National Initiative for Cybersecurity Education's CyberSeek model, the cybersecurity manager is one of the three advanced-level core cybersecurity roles. The cybersecurity manager role incorporates various advanced-level information security positions concentrated on overseeing security systems and teams. It further requires an advanced understanding of information security concepts, information assurance and security operations, and networking policies and procedures, as well as risk management and project management skills to get the job done correctly and efficiently. Creating plans for security protocols and audits are also essential responsibilities of security managers.
In the event of a data breach, the cybersecurity manager will monitor the forensic investigation conducted by the forensic analysts. He will keep himself abreast of the latest cybersecurity trends and discuss security matters with law enforcement professionals and his company's attorney. Additional responsibilities include identifying security gaps, designing proactive solutions, designing firewalls and providing reports to executive staff and management. Below is the list of job titles associated with the cybersecurity manager:
Information security manager
Security administrator
Information security officer
Information systems security officer (ISSO)
Where can cybersecurity managers find job opportunities?
According to the national data published in 2017 by the United States' Bureau of Labor Statistics (BLS), job opportunities should be excellent for those looking for a career in cybersecurity management. The BLS is a collective and trustworthy source for career outlook information; it doesn't hold any specific category for cybersecurity managers, but instead provides information with regard to the computer and information systems management careers.
The cybersecurity manager falls under this broad category. According to O*Net Online, a website sponsored by the United States' Department of Labor (DL), the position that information security/cybersecurity managers fall under is expected to grow by 28%. Information technology and computer-related jobs will increase by 13% between 2016 and 2026.
According to Cybersecurity Ventures, a job report sponsored by Herjavec Group, there will be 3.5 million cybersecurity job openings by 2021. Herjavec Group is the leading global information security firm and Managed Security Services Provider (MSSP), with offices in various countries including the United States. By keeping these estimations in consideration, you can feel confident in a career as a cybersecurity manager.
The cybersecurity manager's job roles are more managerial than technical, and they are therefore required in both small and large enterprises. Employers are looking for IT professionals who meet the cybersecurity manager's job requirements. If you are the right candidate, you can find employment opportunities in various industries including government agencies, education, healthcare, financial services, the armed forces and information technology.
What are the salary projections for cybersecurity managers?
According to PayScale statistics published in 2019, the median salary for information security manager is $110,822 per year. However, the total salary is expected to be between $75,493 and $157,894. The total amount of salary encompasses annual salary pay, profit sharing, bonuses, commissions, tips, overtime pay and several other forms of earning as applicable.
Conclusion
A cybersecurity manager is an IT professional who manages people, processes, projects, tasks, investigations and other managerial roles in an organization. The job requirements for this job role include a bachelor's and/or master's degree, as well as cybersecurity certifications that support the cybersecurity manager role. Since the role of cybersecurity manager is highly in demand by employers, you can feel confident that, should you pass all the qualifications, you will find your ideal job in the industry.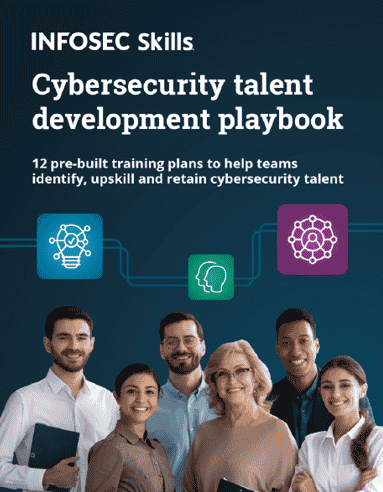 What should you learn next?

From SOC Analyst to Secure Coder to Security Manager — our team of experts has 12 free training plans to help you hit your goals. Get your free copy now.
Sources