Cybersecurity engineer
Security engineer career path: A complete overview
Security engineers, alternatively known as cybersecurity engineers and information security engineers, are an essential part of any organization. They are the collective glue that holds together the information security program and the boots on the ground when cyber threats occur.
This article will detail the security engineer career path. We'll explore what cybersecurity engineering is, how much experience you need to land a cybersecurity engineer job and the roles and responsibilities of security engineers at beginner, mid-level and senior job levels. We'll also address interview questions and how to advance along the security engineer career path.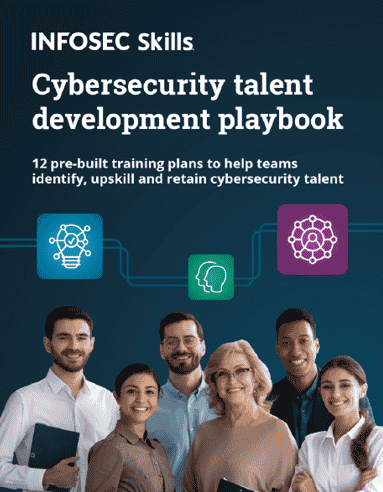 What should you learn next?

From SOC Analyst to Secure Coder to Security Manager — our team of experts has 12 free training plans to help you hit your goals. Get your free copy now.
What is cybersecurity engineering?
Cybersecurity engineering is the designing, implementing, managing, monitoring and upgrading of an organization's cybersecurity measures. Cybersecurity engineers protect organizational systems and networks from cyber threats by responding to security breaches, testing and identifying vulnerabilities and communicating their security findings to managerial-level executives in an organization.  
Why is it important?
Data and information systems are the workhorse of organizations, so protecting these systems is paramount for an organization to ensure full functionality of operations. Cybersecurity engineers ensure these systems are protected from threats and vulnerabilities, making cybersecurity engineering a critical, well-compensated role for organizations in today's world.
[caption id="attachment_61106" align="alignnone" width="602"]
 [/caption]
How much experience do you need to land a cybersecurity engineer job?
The experience you need to land a cybersecurity engineering job depends on the role you are applying for, but it is safe to say it will take several years. Expect to have at least a couple of years of work experience, education and possibly certification before you can snag your first security engineer role. Many start their first position after working as a cybersecurity analyst, penetration tester or SOC engineer for several years to gain the background knowledge and skills they will later employ as security engineers.
Beginner security engineer roles & responsibilities
As a beginner security engineer, you will undoubtedly hit the ground running since the position is not entry-level. You will be expected to quickly deploy the information security knowledge and skills acquired through your previous job experience, education and certifications. 
Beginner security engineer responsibilities:
Identifying and implementing cybersecurity measures

Responding to threats

Responding to security breaches

Developing security solutions to address vulnerabilities

Coordinating incident response across the organization

Automating security solutions

Upgrading security solutions
Mid-level security engineer roles & responsibilities
As a mid-level security engineer, your roles and responsibilities will grow into more of the management end of cybersecurity. In addition to what was expected of you as a beginner security engineer, mid-level security engineers will have the following responsibilities:
Developing threat models

Researching new attack vectors

Performing security assessments

Performing security code audits

Performing security control audits

Coordinating with other teams within the organization to implement security controls
Senior security engineer roles & responsibilities
Senior security engineers are at the top of the security engineer pyramid regarding expectations, roles and responsibilities. You will definitely be in the driver's seat of your organization's information security management, implementation and decision-making of your security engineer team based on your considerable experience. The roles and responsibilities of the senior security engineer are:
Establishing security protocols

Creating organization security plans and procedures 

Delivering the highest level-security related suggestions for improvements to organization teams

Directing the change management process of overhauling and upgrading to new security solutions when necessary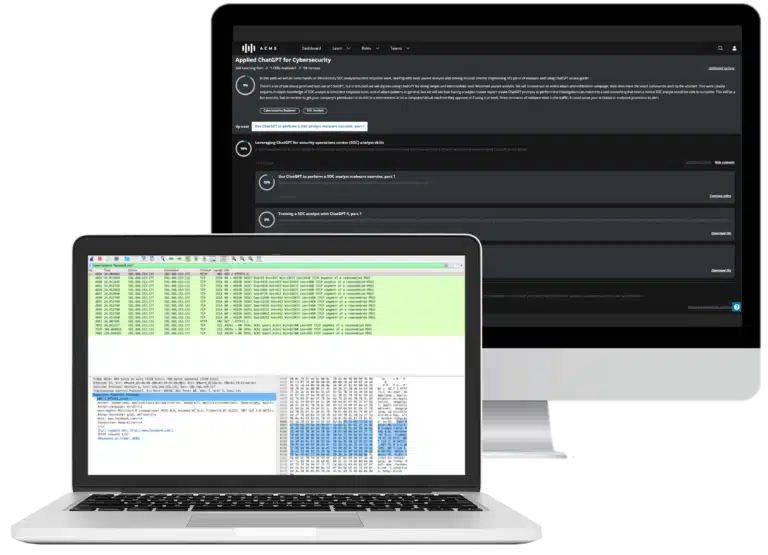 ChatGPT: Self-paced technical training

Take our introductory training to teach you how to securely use ChatGPT to investigate SOC & Incident response issues. Book a meeting with our team to learn more.
Crack your interview at every level of your career
Want to get a head start on nailing your security engineer interview questions? Below are three interview questions you can start practicing for the beginner level of the security engineer career path.
Beginner security engineers: 3 answers you should know
How do you defend a wireless access point?

How do you ensure that an organization's server is secure from threats and vulnerabilities?

Your organization suffered a major security breach last night. What steps do you take to respond to this security breach, and what do you do to ensure it will not happen again?
Mid-Level security engineers: 3 projects you should have experience with
Mid-level security engineers are expected to have been involved with many different security projects while working as a security engineer. At this point in your career, you probably have had your hands on enough projects to write a book! With this said, below are the three projects you should have experience with to ace the interview:
Responding to a major security threat or breach

Conducting an assessment of at least one part or aspect of your organization's cybersecurity plan

Developing and implementing a security solution organization-wide
Senior security engineers: 3 skills you should have
Senior security engineers should have the following three skills:
Executive decision making

Highly developed analytical skills

Highly developed communication skills, especially when it comes to communicating security-related issues to different teams within their organization
Know where you want to go
One of the great things about being a security engineer is that your options are wide open for where you want to go with your career. You may want to remain a security engineer and reach the apex of your career as a senior engineer, or you may want to veer off into another direction, such as a C-level officer of your organization.
How far do you want to go as a security engineer?
How far you want to go as a security engineer is really up to you. Some specialize in a particular area of interest, such as auditing, and become data and information security system auditors.  Others enjoy the challenge and technical aspects of cybersecurity engineering so much that they work until their last day as a security engineer while constantly improving their security skillset.
What certifications will you need to advance your career?
Aside from the strongly recommended bachelor's degree, security engineers will want to bolster their knowledge and skills by earning a certification. Certifications are an excellent way to verify your high level of knowledge and skills to employers. Some certifications you will want to earn are: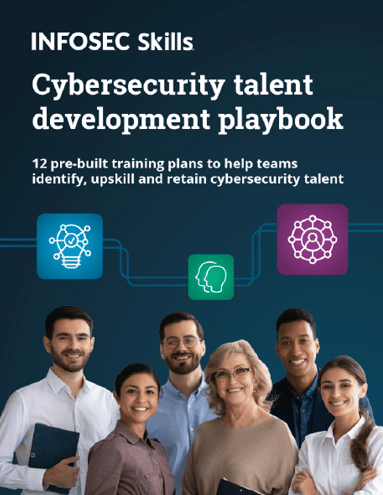 FREE role-guided training plans

Get 12 cybersecurity training plans — one for each of the most common roles requested by employers.
Take charge of your security engineer career trajectory
The best way to take charge of your security engineer career trajectory is to look at the Infosec security engineer career webpage and view our security engineer articles. You will find more information about what security engineers do, cybersecurity engineer resume tips, common certifications, cybersecurity engineer salary and other important information you should know to get the best start on this exciting and in-demand career path. 
Sources