Cybercrime investigator
Cybercrime investigator salary [Updated 2021]
Cybercrime investigators play an exciting and valuable role in solving crimes perpetrated online.
If it involves fraud, identity theft, money laundering or cyber-harassment, there's a team of cybercrime investigators working behind the scenes to recover evidence and bring it to court. These versatile individuals have a highly technical skill set in digital forensics in addition to a strong knowledge of traditional investigation techniques and legal issues.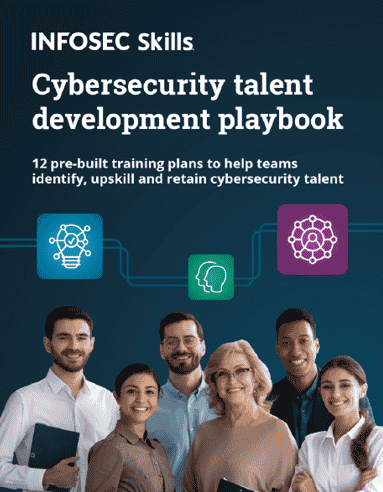 What should you learn next?

From SOC Analyst to Secure Coder to Security Manager — our team of experts has 12 free training plans to help you hit your goals. Get your free copy now.
Cybercrime investigators can have a variety of job titles: digital forensics analyst, incident responder and computer forensics technician are just a few. Professionals in these roles often have a bachelor's degree, although it may be possible to get started with the right combination of certifications and work experience — especially in the law enforcement arena.
Job titles differ based on a few key factors like day-to-day responsibilities, area of specialization and seniority. As you might have already guessed, that also impacts how much you can expect to make at each role.
In this article, we'll do a deep dive into salary data for each of the job titles mentioned above. Having a clear understanding of salary expectations is especially helpful if you're contemplating a career in cybercrime investigation or considering a promotion.
What factors determine cybercrime investigator salary?
According to ZipRecruiter, cybercrime investigators in the U.S. make an average of $99,958 per year. However, many factors come into play when determining your compensation. The major ones include:
Bachelor's degree or master's degree
Certifications
Professional experience
Location
Industry
Specific job title/level of seniority
Degrees and certifications represent the mastery of skills related to cybercrime investigation and digital forensics. Having a degree and relevant certifications will grant you access to higher income thresholds. Likewise, you'll earn more money as you gain more years of experience in the field.
Location is a factor that is sometimes overlooked. The city you live in influences how much you can expect to make as a cybersecurity investigator. As a rule of thumb, cities with a higher cost of living produce higher salaries. Earning a higher salary is nice, but keep in mind that expenses are also higher in those areas!
Lastly, the industry you work in also impacts your salary expectations. Cybercrime Investigators can work for law enforcement agencies, corporations, and consulting firms. Working for a consulting firm gives you the most earning potential because you can work for both law enforcement agencies and private companies simultaneously.
We'll explore salaries for some of the most common job titles in the cybercrime investigation field, using data from ZipRecruiter and the U.S. Bureau of Labor Statistics.
How much does a cybercrime investigator make?
Cybercrime investigator
Cybercrime investigators usually begin their careers in one of two fields: traditional law enforcement or information technology. At some point along the way, they receive specialized training in the investigation of online crimes, which opens the doorway to cybercrime investigation. The field you work in — IT or law enforcement — will be the main factor determining how much you make as a cybercrime investigator.
Here's what you can expect to make working for a company or consulting firm:
National average: $100,000
New York: $109,400
Washington DC: $105,738
Chicago: $102,318
San Francisco: $117,006
Seattle: $108,490
Cybercrime investigators working in law enforcement have a slightly lower baseline salary. According to the U.S. Bureau of Labor Statistics, police officers and detectives who investigate cybercrimes make an average of $63,380, while private detectives can expect to make $50,090.
Computer forensics analyst
Entry-level analysts typically have one to two years of work experience or internship experience in a role related to computer forensics. It's common to have a bachelor's degree and relevant certifications, especially for analysts working at private firms. Law enforcement bodies may have their own specific training programs that analysts undergo.
Most computer forensics analysts can expect to make between $73,699 (25th percentile) to $129,997 (75th percentile), according to ZipRecruiter.
Nationwide: $100,063
New York: $108,280
Washington DC: $104,656
Chicago: $101,270
San Francisco: $115,809
Seattle: $107,380
Cyber incident responder
To become an incident responder, most candidates have two to three years of relevant security experience and a bachelor's degree in a field like computer science, information technology or computer forensics. The cyber incident responder salary can fall anywhere between $92,124 (25th percentile) and $140,233 (75th percentile).
Nationwide: $112,000
New York: $122,583
Washington DC: $118,480
Chicago: $114,648
San Francisco: $131,106
Seattle: $121,564
Computer forensics technician
Computer forensics analysts often start out as computer forensics technicians before they move up in the ranks. This is an entry-level role that only requires a four-year degree and knowledge of programming languages like Java, Python and C#.
ZipRecruiter reports a salary range of $37,500 (25th percentile) to $124,000 (75th percentile).
Nationwide: $89,027
New York: $90,202
Washington DC: $87,183
Chicago: $84,363
San Francisco: $96,474
Seattle: $89,452
Conclusion
A career in cybercrime investigation has solid salary prospects, although certain job titles will net you a higher income than others.
Keep in mind that salary is only one factor to consider when choosing your career. After all, having a job that you excel at and enjoy doing doesn't have a monetary value attached to it! However, if you are considering a career in cybercrime investigation, this article will help you calibrate your salary expectations for the specific roles you can choose from.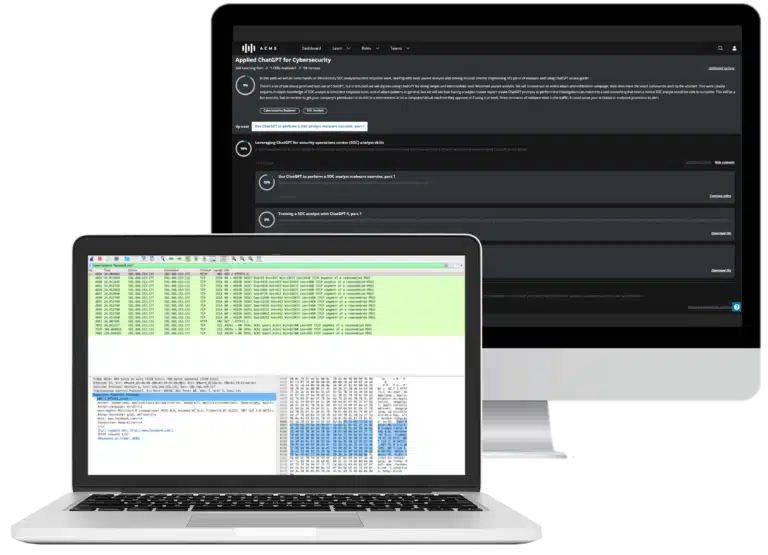 ChatGPT: Self-paced technical training

Take our introductory training to teach you how to securely use ChatGPT to investigate SOC & Incident response issues. Book a meeting with our team to learn more.
Sources