Cybercrime investigator
Cybercrime investigator resume tips
Introduction
Looking for your first job in the exciting field of cybercrime investigation? Or perhaps you're a seasoned cybercrime investigator looking for your next promotion? You'll need a resume for that! 
Your resume is how employers get to know you, your experience and your skills. In a highly technical field like cybersecurity, your resume is a crucial way of setting yourself apart from your competition. A successful job search for a cybersecurity investigator role hinges on having a well-crafted resume.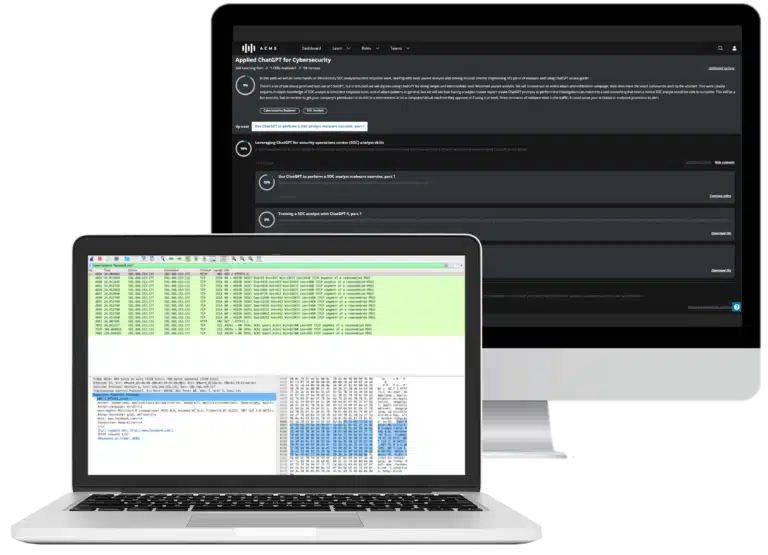 ChatGPT: Self-paced technical training

Take our introductory training to teach you how to securely use ChatGPT to investigate SOC & Incident response issues. Book a meeting with our team to learn more.
In this article, we'll take a look at how you can fine-tune your resume to make the best impression on hiring managers and recruiters. 
Cybercrime investigator resume tips
Before you get a callback to schedule a job interview for a cybercrime investigation job, you'll need to convince the hiring manager that you have the skills to succeed at the job. That's no easy task considering the average read-time per resume is only 6 seconds! 
Luckily, it's not an impossible feat with the right tips and tricks. The best-written resumes clearly and concisely communicate the skills needed to do the job. For cybercrime investigators, that means you'll have to demonstrate that you can do things like recover data, preserve digital evidence for investigations and more. 
According to CyberSeek, here are some of the top skills requested for cybercrime investigators: 
Computer forensics 
Your resume should give employers a clear picture of your knowledge of computer forensics. They need to know that you're able to gather digital evidence, analyze it and draw informed conclusions about the truth of what happened. This can include analyzing digital evidence like internet history or physical evidence like seized hard drives. 
Information security 
Cybercrime and cybersecurity go hand-in-hand. Employers understand that the best cybercrime investigators maintain up-to-date knowledge of the latest vulnerabilities, threats and breaches. Your resume should demonstrate exactly how you've but core cybersecurity concepts to work in the field to protect systems and investigate digital crimes. 
Forensic tools 
Cybercrime investigators use a specific set of tools to discover evidence and preserve it for trial. These tools include eDiscovery tools like NUIX, Relativity or Clearwell and forensics programs like EnCase, FTK, Helix and XRY. You should make sure that the names of any digital forensic tools you've been trained to use are featured prominently in your skills section.
Programming languages
Parsing lines of code to learn more about an attack is an essential part of life as a cybercrime investigator. Employers will want to know that you understand coding languages like Python, Java, SQL, PHP and C. 
Linux and Windows operating systems
Cybercrime investigators need to be skilled with spearheading forensic analyses in both Linux and Windows environments. For Linux, working-knowledge of a forensics distro like Kali Linux, Parrot Security or Caine is a huge plus. Demonstrate how you can use the system's tools for forensic evidence collection and analysis, password discovery, log analysis and windows registry analysis. 
Network security
Following the clues to solve cybercrimes requires an advanced understanding of computer networking protocols. A background knowledge of networking technology, and network security methodologies in particular, will help you greatly.
Your day-to-day work will involve breaking down and understanding log files to understand who has accessed systems and why. You will further analyze network traffic to determine if malicious activities are ongoing, as in Advanced Persistent Threat attacks. A certification like your Network+ or prior working experience in network configuration and maintenance will help you stand out in this department.
Malware reverse engineering
When you reverse-engineer malware, you take it apart to learn everything there is to know about. Mitigating its intended effects, figuring out what vulnerabilities it exploited and discovering details about how and when it was created are all possible. These details, from metadata info to encryption keys, can shed a huge amount of investigative light on a situation. Be sure to promote your experience with malware reverse engineering on your resume, whether it's hands-on or educational. 
These are some of the skills you can focus on when writing your resume content. While by no means exhaustive, this list is enough to get you started on the right track. You can cross-reference this list with the ad for the job you're applying for to make sure all the desired qualifications are covered. 
Experience
Your resume's experience section is where all of your jobs, internships and relevant hands-on experience goes. It's also the section that employers will pay the most attention to, so it should be the biggest and most detailed part of your resume. Employers want to see the full landscape of your work history, which means including all relevant positions from the past ten years. 
Most cybercrime investigator/analyst jobs are considered entry-level, according to CyberSeek. That means the average job candidate has somewhere between one to five years of relevant work history. Common job titles in this field include digital forensics analyst, cyber forensic specialist, cybersecurity forensic analyst and computer forensics analyst.
When it comes to writing the bullet points for each job, be sure to showcase skills that are specifically mentioned in the job description. Employers can't make assumptions about anything that's not included on your resume, so you'll want to be crystal clear with your skills and competencies. For example, if you see the keyword "hard drives" on a job description, you should describe the forensic tools and techniques you use to investigate the device, extract files and preserve them as evidence. The more details, the better! 
Education
Although there's been a lot of debate about whether or not you really need a degree to work in cybersecurity, the data shows that employers vastly prefer candidates with degrees. Of job postings for cybercrime investigators, 70% require a bachelor's degree and an additional 23% prefer a graduate degree. A degree in computer science, information technology or cybersecurity will best prepare you for getting a job in cybercrime investigation. 
Where your degree is featured on your resume depends on your personal situation. If you're a brand-new grad seeking your first job as a cybercrime investigator, your degree should be high on the first page, just below your name and objective. Seasoned professionals with a couple of years of work history in digital forensics can bump their degree down to beneath the professional experience section. 
You can pad your education section by adding a list of relevant classes you've taken. If you do choose to add classes, keep the list focused on classes that are directly related to cybercrime investigation, digital forensics and incident response. 
Certifications
Certifications are hot commodities in the cybersecurity world: they substantiate your skills and demonstrate that you're committed to staying on top of the latest in investigative techniques and forensics software. Some of the most popular certifications for cybercrime investigators are Certified Ethical Hacker (CEH), Certified Computer Forensics Examiner (CCFE) and Certified Reverse Engineering Analyst (CREA).
Your certifications should go in their own section instead of getting tucked into your education section alongside your degrees. This sets them apart so that speed-reading hiring managers won't miss them. Certifications can make or break a potential job offer, so this section should be featured prominently on your resume. 
General resume tips 
Some resume tips are a good idea no matter what field you're in, and cybersecurity is no exception. 
Proofread for spelling errors and grammatical mistakes 
Cybersecurity hiring managers can be sticklers about spelling and grammar. When you have a stack of fifty resumes on your desk, it's easy to cull the herd by eliminating any with obvious typos. And it's surprisingly easy for errors to sneak past even the most detail-oriented of job seekers. Spell-check tools like Grammarly are free and will help you catch sneaky errors that would otherwise cost you an interview. 
Keep your formatting and style consistent 
Resume inconsistencies stick out like a sore thumb. This pertains to both content and design. 
Cybercrime investigators need impeccable attention to detail and are trusted to produce highly accurate reports for investigations. If these abilities aren't reflected in your resume, employers won't feel confident that you can do them once hired.
Keep it concise — two pages or less is ideal. 
Short and sweet: that's the best practice for resume length. If you find that your resume is trailing onto three pages, take another look at the job description and eliminate anything that's not relevant to the job at hand. This can be a tough task, but free resume tools like jobscan.co can help you figure out which parts of your resume are in harmony with a job posting. 
Don't include hobbies or personal interests 
Fond of collecting butterflies or knitting sweaters for penguins? Cool — but that doesn't need to go on your resume. Although it used to be common to include your pastimes and interests, that's since gone out of style. Instead, it's best to focus on your achievements. 
Conclusion
In a field as fast-paced as cybersecurity, it's never a bad idea to have an updated resume. You never know when that next exciting job opportunity or promotion is coming up! Having an updated resume on hand means you can act quickly and get ahead of the competition. It also helps you avoid the awkward situation of throwing together a slap-dash resume if a job posting catches you off guard. 
Keep in mind that writing a cybercrime investigator resume doesn't need to be a solo endeavor. University career advisors and professional resume writers can help you write a resume from scratch or proofread an existing resume. If you do decide to pursue professional resume help, be sure to work with someone who's experienced with careers in cybersecurity and information technology. Experts in your niche will always be more valuable than general-purpose writers.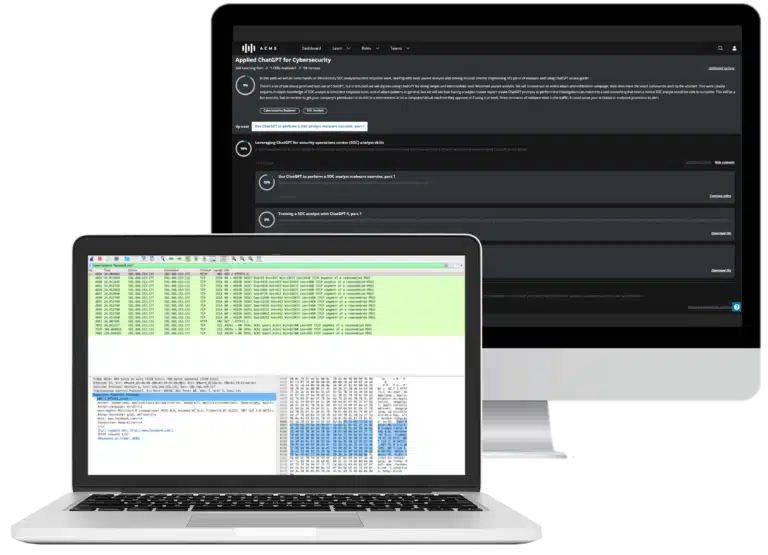 ChatGPT: Self-paced technical training

Take our introductory training to teach you how to securely use ChatGPT to investigate SOC & Incident response issues. Book a meeting with our team to learn more.
Sources 
Cybersecurity Career Pathway

, CyberSeek