Cybercrime investigator
Cybercrime Investigator Degree Requirements
Introduction
Cybercrime Investigators provide valuable forensics, investigative, and incident response services to cases that involve computer-related crimes. It's also a solid career choice; according to the Bureau of Labor Statistics, the information security field is projected to grow 32% by 2028. 
If you're considering a career as a Cybercrime Investigator, you probably have a lot of questions: do I need a degree to become a Cybercrime Investigator? Should I major in Cybersecurity? The easiest way to answer those questions is by taking a peek at the job postings. According to Cyberseek career tool, here's what job postings for Cybercrime Investigators want to see in terms of education: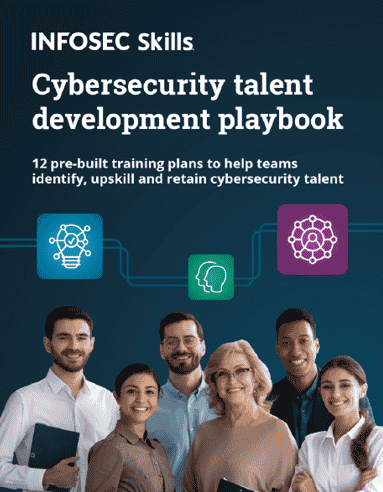 What should you learn next?
From SOC Analyst to Secure Coder to Security Manager — our team of experts has 12 free training plans to help you hit your goals. Get your free copy now.
Sub-BA: 7%

Bachelor's Degree: 70%

Graduate Degree: 23%
As you can see, the overwhelming majority of employers want to see a bachelor's degree, and quite a few even want candidates to have a graduate degree! If you have a career in cybercrime investigation in your sights, getting a bachelor's degree will greatly enhance your odds of scoring your first job. 
Education requirements
A bachelor's degree will go a long way towards helping you secure a job as a Cybercrime Investigator. Majors like computer science and information technology are most likely to catch the eye of a hiring manager. However, since cybercrime investigation has a huge overlap with law enforcement, you may also want to consider earning a minor in criminal justice or legal studies. 
In addition to having a bachelor's degree, you'll need to learn some specific technical skills related to cybersecurity investigation. You should have competency in: 
Computer forensics principles 

Incident response 

Network security

Languages like Python, Java, SQL, C, and PHP 

Reverse engineering and malware analysis

Windows, Linux, and UNIX operating systems

eDiscovery tools like NUIX, Relativity, or Clearwell

Collection and preservation of digital evidence 

Forensics programs like EnCase, FTK, Helix, and XRY
Bachelor's Degree from a 4-year College or University 
What should you major in if you want to become a cybercrime investigator? Although cybercrime investigation does overlap with law enforcement, studying computer science or accounting is more helpful than criminal justice. 
Computer science, or an allied field like information technology, will teach you many of the technical skills you need to succeed. Accounting will give you a strong background in fraud investigation. Either of these two majors will help you get started in the field, at which point you can learn additional investigative techniques from internships or jobs. As the field grows, more universities are offering degrees in computer forensics or computer information security, although they're still relatively rare. 
Whichever degree you pursue, keep in mind that certain courses will help you learn the tools of the trade more than others. Try to concentrate your studies on coursework that includes digital forensics, evidence recovery, fraud detection, and computer law.  
If you already have a bachelor's degree in a non-related field, you still have options. Some universities offer certificates in computer forensics you can obtain to enhance your investigative skills. This is a great option for law enforcement officers or information technologists looking to transition into cybercrime investigation. You can also gain additional skills with certifications, which you can learn more about below. 
Master's Degree from a 4-year College or University 
Higher-level Cybercrime Investigator positions may require education beyond a bachelor's degree. Instead, you'll need a master's degree. Up to 23% of job postings for Cybercrime Investigators require master's degree, according to Cyberseek. 
If you choose graduate school, you have several solid programs to choose from, including computer science, information technology, and accounting. Some universities even offer specialized programs in Computer Forensics and Information Systems Auditing and Control. At this stage of your career, programs that are highly specific to your role will be the most beneficial to you. Your degree should teach you advanced knowledge on topics like preserving evidence for legal proceedings, investigating security breaches, and recovering hidden data. 
Certifications 
Cybersecurity is an ever-evolving field, which means the best infosec professionals are life-long learners. You can demonstrate your knowledge of the most up-to-date trends in cybercrime investigation with certifications. Earning a few certifications to supplement your degree is an excellent way of making yourself an attractive job candidate. 
Here are a few of the most popular certifications for Cybercrime Investigators: 
Certified Ethical Hacker (CEH)

Certified Computer Examiner (CCE) 

Certified Computer Forensics Examiner (CCFE)

Certified Reverse Engineering Analyst (CREA)

GIAC Certified Incident Handler (GCIH)

GIAC Certified Forensic Analyst

GIAC Certified Forensic Examiner

Certified Penetration Tester (CPT) 
Since certifications tend to be highly specialized, you'll find that some are more relevant to your job and the field you're working in than others. For example, some certifications and trainings are only recommended for investigators working for law enforcement agencies. These include the National Institute of Justice's Digital Forensics Training and courses offered by the National Computer Forensics Institute. 

Conclusion
Cybercrime Investigators play an indispensable role in solving computer-related crimes and putting away the people who perpetrated them. That kind of work takes a highly specialized skill set and a quick, analytical mind — all of which you can master with a 4-year degree. 
To catch the eye of hiring managers and recruiters, you should have at least a bachelor's degree in a subject like computer science or information technology. Some employers may also want to see more advanced credentials like certifications or a master's degree, especially if you're vying for a higher-level role. 
There's a lot of buzz around the value of a degree in cybersecurity, but according to job postings, employers are still overwhelmingly interested in hiring candidates with a four-year degree. That means you'll have the best odds of getting hired as a cybercrime investigator when you meet their degree requirements.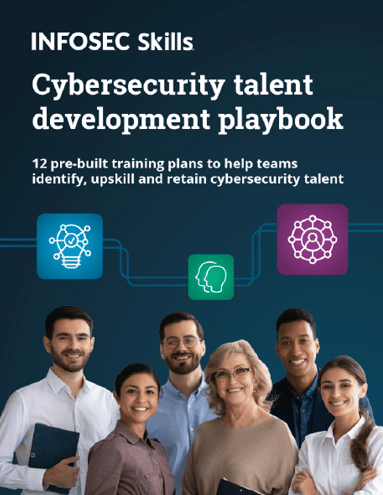 FREE role-guided training plans
Get 12 cybersecurity training plans — one for each of the most common roles requested by employers.
Sources